Angry Birds Star Wars 2 app gets further detailed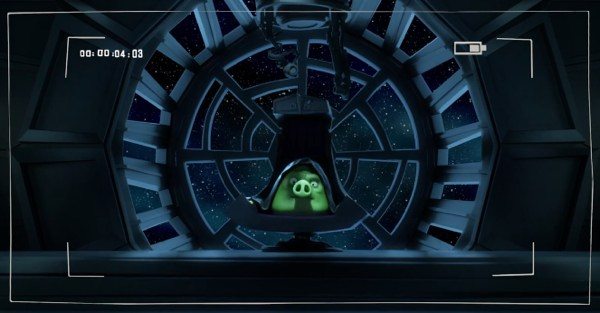 In the middle of last month we told readers about the new Angry Birds Star Wars 2 (II) app and revealed some initial details about the game. Today Angry Birds Star Wars 2 has been further retailed by Rovio and a new "Join the Pork Side" video has been released, which you can view below this story.
Angry Birds Star Wars 2 is scheduled to release on September 19, and Join the Pork Side is a new game mode. Telepods will also be available and these action figures can be 'teleported' into the app for customization. The game will launch simultaneously for the iOS, Android and Windows Phone platforms.
The app will be priced at $0.99, although a free ad-laden version on Google Play will also be available for those with Android devices. Over 30 bird and pig characters will be available and Rovio will be revealing more details about them as we get closer to the launch.
Rovio also revealed a new feature for Angry Birds Star Wars 2 as you'll be able to choose a side to play on, birds or pigs. More news about the game and character gameplay videos will be posted by Rovio on Monday August 26, but if you'd like to see today's news in detail head to Rovio here.
Why not check out the Join the Pork Side video below, which is voiced by Star Wars actor Ian McDiarmid, as a taster for what's to come. Are you eagerly waiting for the release of the Angry Birds Star Wars 2 app? Let us have your comments.