iPhone HD un-finalized design with iOS 8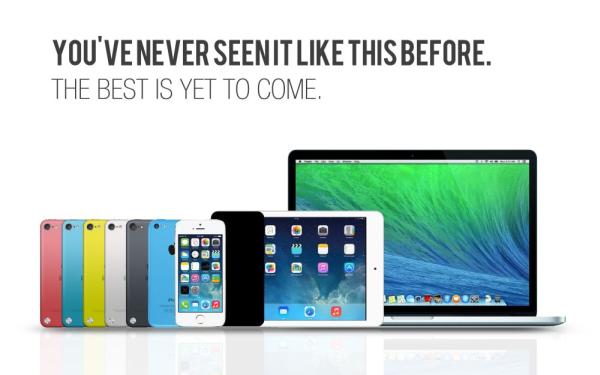 While the design of the latest batch of iPhone releases for 2013 didn't provide anything that was completely different from previous years, the iPhone 6 next year is expected to bring a whole new look to the Apple smartphone along with the possibility of a larger screen size. In the meantime today we have the iPhone HD for you that is an un-finalized design with iOS 8 on board.
We often have concept phones for our readers here on Phones Review and today's one is a work in process from designer Bob Freking who has provided a number of stunning designs and videos in the past.
The image that you can see on this page is more of teaser in what's to come from the designer for a new iPhone concept. It is being called a device that uses a combination of Apple products so we could see something that is a cross between the iPhone 5S and the iPad mini.
From the image we can make out that the devices length matches the width of the smaller sized iPad, so we could be looking at a screen size in the region of 5-inches. This will probably have virtually no bezels around the screen or it could even be a wrap around display.
This would have the Apple A8 processor under the hood which should be at least quad core and coupled with 2GB of RAM. We will have to wait until the designer has finished the design before we can see what he has in mind.
What do you hope to see next year for the iPhone 6?
Source: Concept Phones.