Bitstrips app for Android, iPhone brings comic strip fun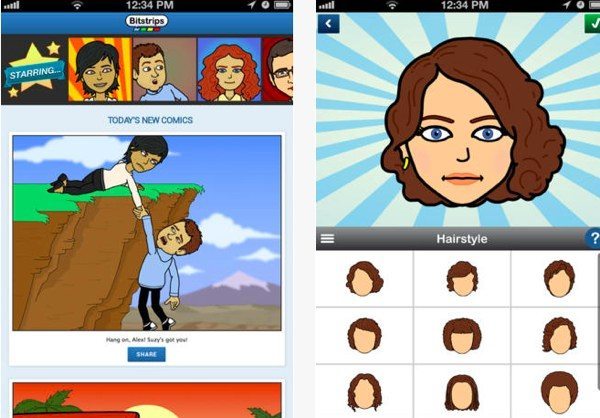 We always like to bring readers news on popular apps and at the moment there's a lot of interest in the Bitstrips app. This will provide plenty of entertainment as the Bitstrips app for Android and iPhone enables users to create comic strip messages. Read on for all the info and download links.
Don't think that you'll need to have artistic flair to use Bitstrips as all the hard work is done for you. Users can not only create comic strips but also share them with friends. There are over 1000 templates available that can be used to create avatars of yourself and friends, with choices of mouths, eyes, hairstyles and more.
This is an enjoyable process as you can leave out your worst points and accentuate your best features in your cartoon version, or vice versa for comic effect. After this step users can then add text and share the results with friends, and if your friends are using Bitstrips you can also use their avatars.
The Android version of Bistrips is available from Google Play here. It's a free app compatible with devices running Android 2.2 or later. The app has just been updated with the ability to reset your avatar, improved sharing reliability, faster searching and bug fixes and other improvements.
The iOS app is available from iTunes here. This is free and compatible with iPhone, iPad and iPod touch running iOS 4.3 or later. Over 10 million people around the world are now using the Bitstrips app, and as it's a free app why not check it out for yourself.
Are you about to head to Google Play or the App Store to download Bitstrips? Let us know if you enjoy this app by sending us your comments.