Puzzles for Kids app provides free educational jigsaws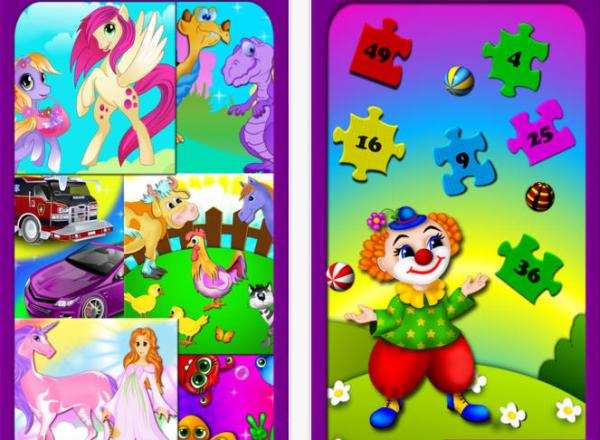 Modern technology has provided a number of great ways to keep kids of all ages entertained and can even help their education, and today we have news of the Puzzles for Kids app that provides some free educational jigsaws for them to enjoy.
This free iOS app is brought to you by independent developer Irina Schens, and Puzzles for Kids offers a new set of classical jigsaw puzzle solving games for iOS users to enjoy. The app includes 8 packs with 11 different levels of difficulty with puzzles ranging from 4 pieces all the way up to 144 pieces.
There are over 120 beautifully made puzzle pictures that range across a number of popular kids themes that includes the likes of Cars and Trucks, Funny Dinosaurs, Princess and Pony, Sea Life and Underwater world, Donuts, Cute Monsters, and many more.
This clever application has been designed with kids in mind with a simple to use and clean user interface along with an intuitive scroll, drag, and drop control of the puzzle pieces so kids as young as 2 can enjoy the game.
Puzzle for Kids 1.0 is available worldwide via the App Store as a free download for owners of the iPhone, iPod Touch, and iPad.