US Samsung Galaxy S4 Mini release from November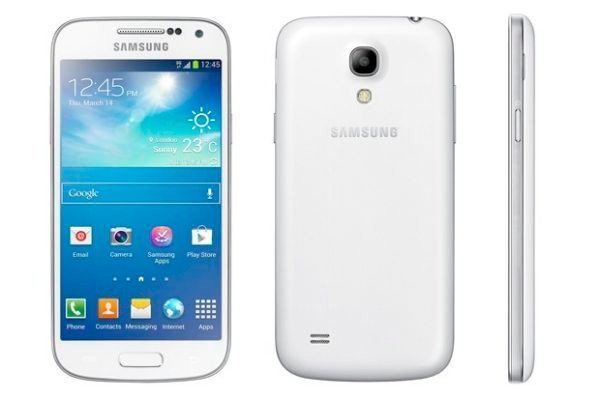 There's some promising news today if you are one of the many potential customers for the Samsung Galaxy S4 mini smartphone in the US. It seems to have taken quite a while for the phone to reach stateside but the US Samsung Galaxy S4 mini will release from November.
The mini version of the Galaxy S4 flagship has been available in some other regions since July, and we've previously wondered why it is taking so long to reach the US, especially after several leaks suggested it was not too far away.
We've already seen leaks pointing to Verizon carrying the Galaxy S4 mini as well as AT&T and Sprint and all of the above has now been confirmed by Samsung Mobile US. Samsung also states that the phone will be offered by U.S. Cellular too, but hasn't yet stated a particular Galaxy S4 mini US release date, other than saying that availability will start in November.
Obviously the Galaxy S4 mini sports a similar design to the full-blown Galaxy S4, but it's worth pointing out that it does have some lesser specs as well. Galaxy S4 mini specs include a 1.7GHz Snapdragon 400 dual-core processor, 4.3-inch Super AMOLED display with resolution of 960 x 540, and 1.5GB of RAM.
Another thing to note is that the US version will have 16GB of internal storage (expandable via microSD), whereas the international variant only had 8GB of internal memory. Other specs of the Galaxy S4 mini include an 8-megapixel rear camera, a 1900 mAh battery and it runs Android 4.2.2 Jelly Bean operating system skinned with Samsung's TouchWiz UI.
In its press releases Samsung also states that there will be a software update for the Galaxy S4 Mini shortly after it releases in the US, which will bring compatibility with the Galaxy Gear smartwatch. There's no indication yet on what the Galaxy S4 mini US price will be, and that will no doubt play a big part in how successful the phone is, especially we now know that it will release in time for the holiday season.
Have you been waiting for the Samsung Galaxy S4 mini in the US? How much would you be willing to pay for this smartphone? Let us know with your comments.