Galaxy S4 Mini Verizon release date clue and branding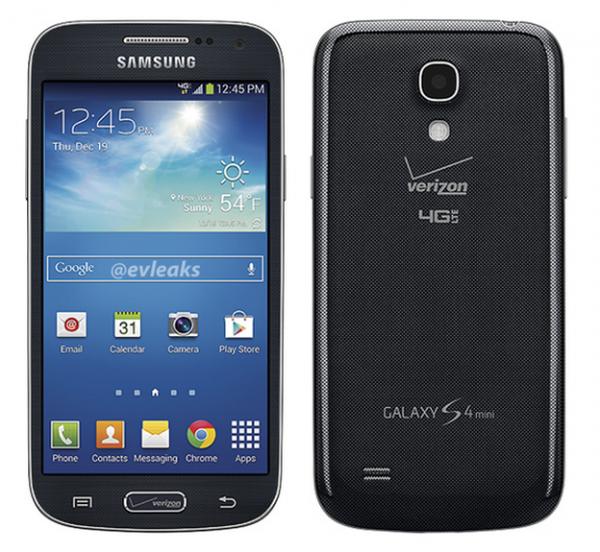 The Samsung Galaxy S4 Mini has been available in a number of markets for a while now but the device has yet to make it over to the US via the big carriers. This looks to be changing shortly as today we have a Samsung Galaxy S4 Mini Verizon release date clue along with carrier branding.
Only yesterday we saw images appear for the handset on AT&T and Sprint, and now as you can see from the image on this page a Verizon release date for the Galaxy S4 Mini is also on the horizon. Again serial tipster's evleaks have taken to Twitter to provide the image that you can see on this page, but the Verizon carrier branding may not go down to well with some consumers.
As you can see the company's logo is sitting on the home button of the handset and as caused uproar in the past with other handsets. It seemed that the company was moving to more subtle branding which was recently seen with the Samsung Galaxy Note 3.
We have seen a previous leak about the handset coming to Verizon back in August but at the time the only branding was on the rear of the device. The image is showing a date of December 19th so whether that is the release date for the Galaxy S4 Mini on Verizon remains to be seen, but you would have thought it would be available sooner to catch more of the busy shopping season.
To quickly recap the handset features a 4.3-inch Super AMOLED touchscreen display at a resolution of 540 x 960 and 256ppi pixel density, which is powered by the dual core Qualcomm Snapdragon 400 processor clocked at 1.7GHz with 1.5GB of RAM. You also get 8GB of built in storage that is expandable via microSD card up to 64GB, and on the back is an 8MP camera paired with a 1.9MP unit around the front.
Are you disappointed that Verizon has put this much branding on the Samsung Galaxy S4 Mini?