Sony Xperia T1 continues design and spec trend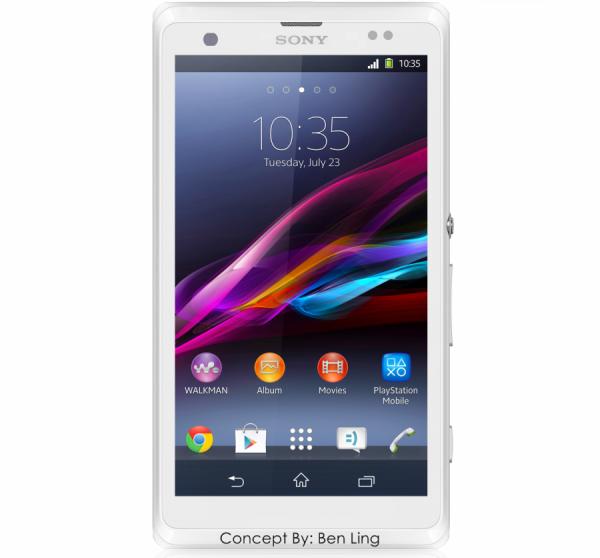 We have seen PlayStation maker Sony releasing a number of desirable new smartphones this year as the company is now becoming a bigger player in the market, and today we have the Sony Xperia T1 that continues the design and spec trend of previous handsets.
The image that you can see on this page is another concept phone we have for you that is the work of designer Ben Ling, which brings with it the sort of design that Sony has been providing smartphone consumers recently.
This handset has a 4.7-inch Full HD touch screen display with 469ppi pixel density, which also supports multitouch for up to ten fingers. This has the Qualcomm Snapdragon 800 quad core processor under the hood and you would have thought would be supported with at least 2GB of RAM and an Adreno 330 GPU for the graphic side of things.
The camera is only down to have a 16-megapixel sensor but it is paired with a new flash technology called, CRI LED, otherwise we have 16GB of on board storage that is expandable thanks to microSD card support.
Powering the device is a nicely sized 3,100 mAh battery while the handset would be running the Android 4.3.1 Jelly Bean operating system and not 4.4 KitKat. There is also PlayStation certification along with NFC with a form factor only measuring 8.7mm thick and weighing 155 grams.
For a concept phone the specs are not as farfetched as some other design ideas we might see, but what features would you rather see on this handset design?
Source: Concept Phones.