Runtastic Six Pack Abs Workout app promises a stronger core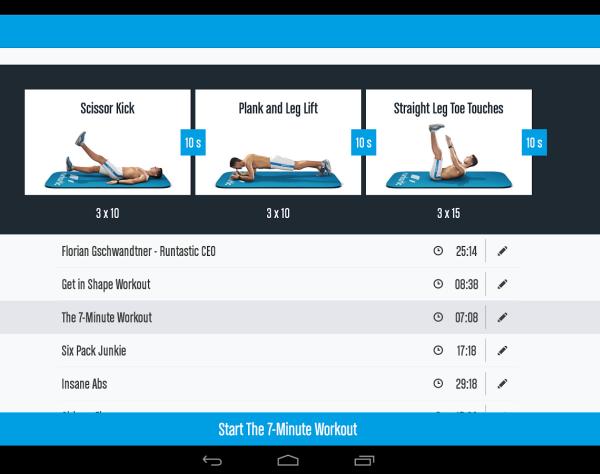 There are numerous applications for the mobile platforms that are designed to help users get fit and eat more healthily, and today for Android and iOS users we have news of the Runtastic Six Pack Abs Workout app that promises a stronger core.
The app was recently launched for both the Android and iOS platforms and is promised to provide users a six pack trainer in their pockets, and includes workouts for both men and women via more than 50 instructional HD workout videos.
This come in three ranges of difficulty as well as a ten week plan to get you on your way, and options include the 7 minute workout, Shape Up, Six Pack Junkie, Insanity, and many more. Users can also alter the workouts a little bit to better suit them, and can be targeted at more specific areas such as weight loss among others.
Exercises include leg raises, sit ups, crunches, core twists, planks, and many more that are also paired with audio playlists that match up to the workouts. Users can sync their data from the app to the main website so it can be viewed online and track data to help make improvements.
The app is a free download but a lot of the content is only available via in-app purchases but it has got some positive reviews from those that have already used it. Head over to the App Store or Google Play to find out more information or to download the Runtastic Six Pack Abs Workout app, and check out the demo video below.