Double Dragon games getting Android and iOS release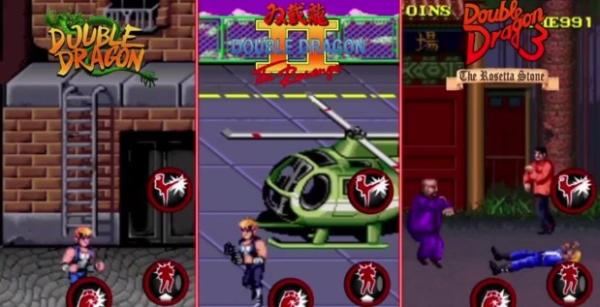 We have got used to seeing a number of retro gaming titles re-imagined for modern times and if you grew up in the 1980s or 1990s playing arcade games you would heard of the Double Dragon games, which are now getting an Android and iOS release soon.
DotEmu has announced that the Double Dragon Trilogy that contains all three games from the series will be released for both the Android and iOS platforms before the end of the year. Double Dragon first hit the arcades back in 1987 and was then followed by Double Dragon 2: The Revenge, and the Double Dragon 3: The Rosetta Stone.
No exact date has been given or any pricing for the game but it would be nice if the developer made both the Android and iOS versions available at the same time instead of keeping Android users waiting, which seems the norm now but fingers crossed.
There will be two games modes available that include Arcade where players play from the beginning to the end to get the highest score possible, and the Story mode that sees you unlock new achievements and stages as you progress.
Controls are customizable and there are three difficulty levels that includes one that is similar to the original arcade version, and the original 8-bit soundtrack will be available along with an all new remastered one.
There is a Co-Op mode for two players to enjoy via Bluetooth and the game will be compatible with most Android controllers and eventually iOS ones as well. Check out the demo video below and tell us your memories of Double Dragon.