Xiaomi Mi2 Android 4.4 KitKat sparks theory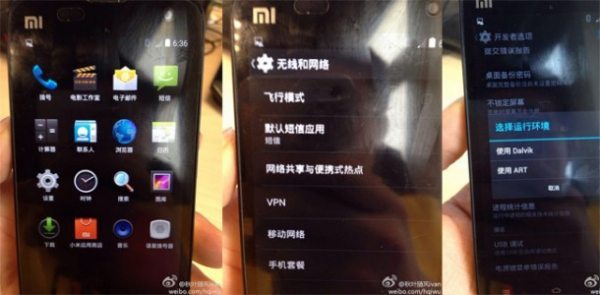 We all know that Xiaomi do some very good smartphones, but as of yet the latest Android operating system is not being pushed towards many handsets just yet. However, Android 4.4 KitKat has been ported to the Xiaomi Mi2.
We would have thought Android 4.4 KitKat would have been ported to the Xiaomi Mi3 first, but oh no it was the Mi2 that got the attention first. We must remember that the latest Android OS is on the Mi2 unofficially.
The Xiaomi experience is second to none and thanks to MIUI many customizations built on top of the Android core will continue to evolve.
At the moment we all know that MIUI 5.0 is based on Android 4.1, and it has us wondering about a few things. No improvements have been made in Android 4.2 and 4.3 and it seems new modifications to MIUI are not important.
Here is the theory: Does this mean Xiaomi and other manufactures will skip android 4.2 and 4.3 and go straight onto 4.4 KitKat?
Xiaomi do a great job in providing kernel sources for its smartphones, and this is why it was easy for someone to port Android 4.4 KitKat to the Xiaomi Mi2.
Source – Giz China