Nexus 5 vs. Nokia Lumia 1020 camera comparison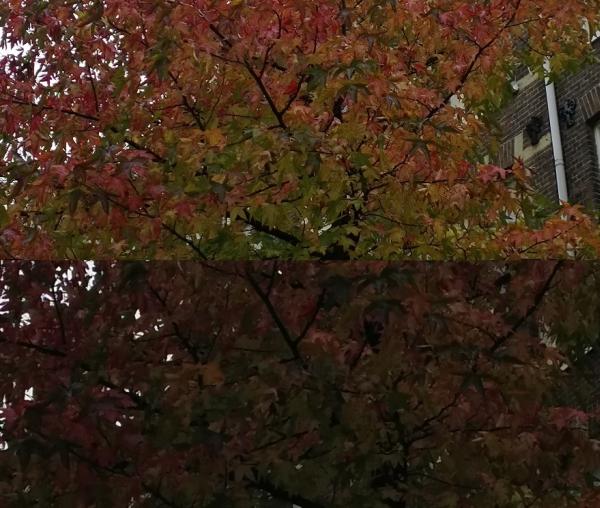 Nokia has long been famed for its quality cameras it fits to its smartphones and with the Nexus 5 launch a big thing was made about the handsets shooter, and today we have a Nexus 5 vs. Nokia Lumia 1020 in a camera comparison.
The Nokia Lumia 1020 arguably has the highest quality rear camera currently available in the smartphone world and AllaboutWindowsPhone has posted a number of comparison shots including the image that you can see on this page comparing the two handsets cameras.
On the image on this page the Nokia Lumia 1020 is responsible for the top part with the Nexus 5 underneath, and the various shots were taken in The Netherlands with a 16GB version of the Nexus 5 with the flash turned off and set on auto mode.
The Nokia provides 5-meagpixel images while the Nexus 5 pushes out 8-megapixels and the images were taken in a number of situations. While using the Nokia the PureView zooming or Xenon flash were not used that are big features of the Lumia 1020 camera, but it was found that the images had better colour reproduction with more detail and less noise.
This is mainly down to the huge sensor along with the oversampling system found on the Nokia, while the Nexus 5 has a typical 1/3" class sensor. While many smartphone purchasers may focus on other specs to decide which handset to choose, there is no doubting that Nokia still has a lead over its rivals for smartphone cameras but the likes of Sony are catching up.
Check out the source to see all the images and tell us what you think of the results.