Moto X vs Nexus 5 and which to buy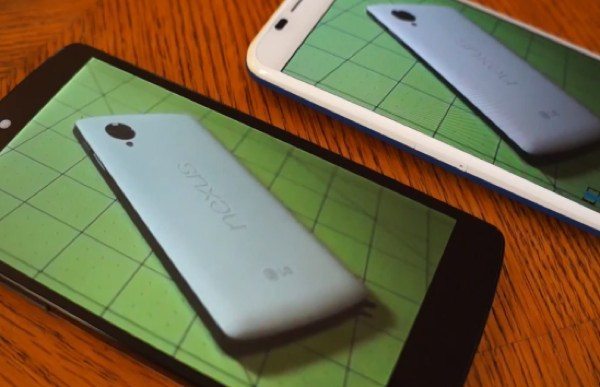 The Motorola Moto X and the Google Nexus 5 are two of the most notable Android smartphones that have recently come to the market. Many people will be considering one of these devices as a holiday season purchase, so today we have a Moto X vs. Nexus 5 video that looks at the question of which to buy.
The Moto X released in August whereas the Nexus 5 is the more recent addition as it only became available last week on the Google Play Store. There are certain similarities between these phones and some differences too, so this video will give you an idea of what they each have to offer.
The Nexus 5 was the first device to launch running Android 4.4 while the Moto X launched on Android 4.2.2 but will be upgradable to Android 4.4. The 11-minute YouTube video below begins with pointing out that one of the draws of Nexus devices is that they run pure Android but adds that the Moto X actually runs very close to stock Android with a few nice additions.
Making a choice between these two handsets might be pretty difficult then, and the video goes on to distinguish how the phones are built for different types of customers. We get a look at the design of the handsets, display details, processors, and benchmarks, with judgements on each along the way.
The video proceeds with looking at the software, features, cameras (with image and video samples), and also mentions customization options for the Moto X, before wrapping up with a summary.
We don't want to spoil the conclusion of the video for you, which attempts to answer the question of which phone we should choose from the Moto X or Nexus 5. We will say though, that one phone is said to have more innovation than the other, so check out the video below this story to find out more.
Are you thinking of purchasing either the Moto X or Nexus 5? Did the video help to make your decision easier, or are you also considering another smartphone completely? Send us your comments about this.