HTC One Gramohorn II speaker accessory price is high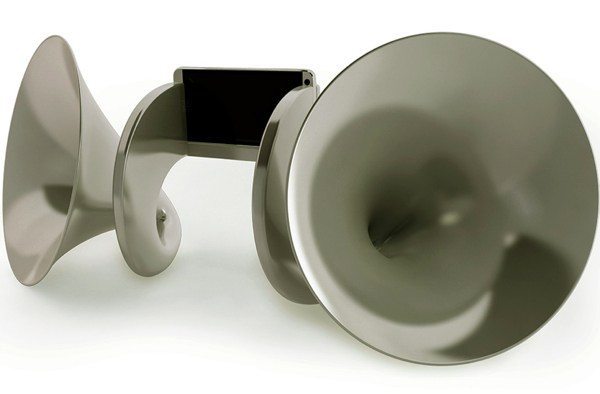 We always enjoy bringing readers details of new accessories and always keep an eye out for something a little different. If you have the HTC One smartphone then this Gramohorn II speaker accessory may well interest you, although we have to say that the price is high.
The HTC One is a massively popular Android smartphone and if you've been looking for a speaker dock for it then read on for more about the Gramohorn II, but only if you're not on a budget.
The Gramohorn II has been designed exclusively for the HTC One and caters for the speaker placement of the device. This accessory is a pair of 3D printed speakers and no power is required as the gramahorns act as acoustic resonance chambers.
This will amplify the sound from your HTC One speakers by around 50% and also add some bass. HTC commissioned designer Justin Wolter to devise the Gramohorn II as part of the company's "Here's to Creativity" campaign.
Now for that all-important price tag and you may want to sit down for this! The Gramohorn II price in plaster composite is £999 (around $1600), or a limited edition stainless steel infused with bronze version will set you back £4999 (around $8000). Different color finishes are available.
Thanks to its interchangeable cradle the accessory is also compatible with the HTC One Max and HTC Mini. This audio dock is certainly unique, although we're not sure how many people have that much money to spend on what is essentially an accessory.
We'd love to hear what you think about the Gramohorn II acoustic speaker for the HTC One smartphone? Let us know with your comments.
Source: Gramohorn