Fonerange Rugged 128 Tough Mobile specs, price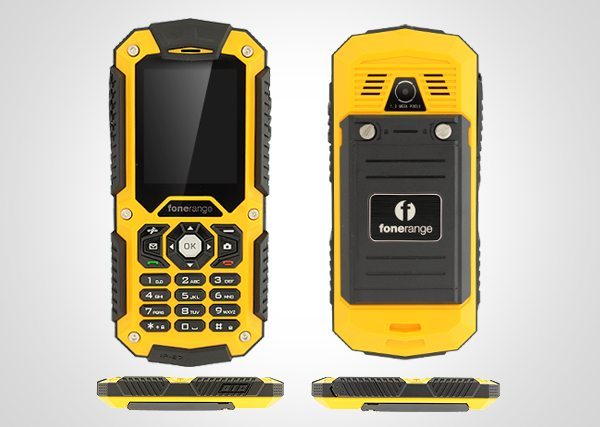 Which is the best mobile phone for us? Our views on best phone generally updated continuously. Nowadays, there are lots of available options for choosing the mobile phone as per the required features. But sometime the trouble is in making a decision for the best phone for you!
Well, to make it easy let me introduce you with the new Rugged 128 Tough Mobile phone from Fonerange. This mobile is not only Rugged by name but also Rugged by nature. It will deal with your all-tough moments of life by helping you every time when you need. Check out its features given below:
Waterproof and Dust Resistant — This mobile has certified status with IP67 waterproof standards. This IP rating consists the measure of two protections, from which one is protection against solid objects and the other is protection against liquids. It assures you that this phone totally safe in water up to a depth of 1m (3.3ft) for up to 30 minutes.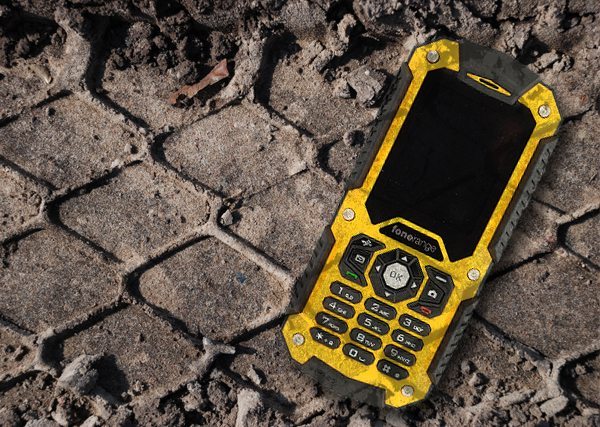 Shockproof and Durable against damage — This Rugged phone is fully shockproof when dropped down from a height of up to 2 meters (6.5 ft). For the people who live more outdoor lives and working in construction industry, this phone is the perfect match to fulfill their all mobile needs.
Long Battery Life — Enjoy talking and texting with the Rugged 128 phone for a long time. This phone has a talk time limit up to 720 minutes. Use this phone for longer without charging it more times.
LED torch Light — It has LED torch light, world clock and calendar as well, so now you will never get lost in dark at any wrong timing.
Dual Sim Phone — This phone has dual sim feature that will enable you to use multiple services with the same phone. Use this single phone for both business and personal use. You can use even the other country sim in there to contact people in abroad for the affordable costs.
1.3MP Camera — Capture your incredible moments and experiences with its 1.3MP Camera. Don't miss to catch even a single outstanding moment.
A mixture of features: Enjoyment and convenience — With a large number of useful features, this device will stay with you all times. Even in worst situation or in any kind of needs, it will be there with you for your enjoyment and easiness.
FM Radio: In tough day, With FM Radio you can relax yourself any time when you want!
Technical Specifications: Bluetooth 2.0, 135 x x60 x 22mm, GSM: 850, 900, 1800, 1900 MHz(Quad Band), 1700 mAh battery, 2-inch QCIF display, Micro SD Card up to 16GB, 1.3 MP camera, Stereo FM Receiver, Full SMS Support, 3.5mm Jack, Loudspeaker, Dual SIM, LED Light, IP67IP Waterproof Certified and MicroUSB.
Overall
The Rugged 128 phone is a durable and rugged phone that is Waterproof, Dustproof, shockproof and having a long batter life as well. This phone is ideal for the people who are in construction industry as it is capable to resist in tough conditions. Even you can use it freely in all weathers. Thus, why should you wait more? Just buy your Rugged 128 Tough Mobile Phone now! – Only £59.99 with a free super light 3.5mm DJ retro classic style headphones worth £19.97.
Source: PrePayMania