BYOD productivity increase questioning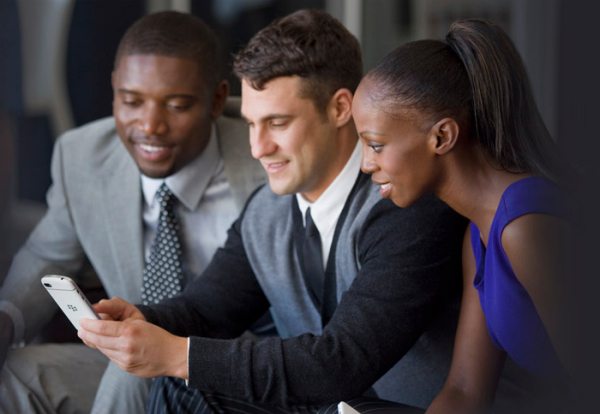 With people around the world becoming increasingly capable of using the various mobile devices on the market today, connecting devices is becoming increasingly difficult, with BYOD (bring your own device) becoming one of the latest buzzwords in the technology industry, and business as a whole.
Companies are allowing their employees to take their own devices (such as smartphones, laptops and tablets), into the office but they are being faced with a series of challenges along the way, such as secure access, mobile usage policies and how to monitor what is being done.
Despite this, it's estimated that around 90% of businesses are implementing BYOD into their processes, and that employees are significantly more productive than before. This is being put down to factors such as a better work-life balance with users able to use the same device to text their family as the one they use to send emails relating to the major project going on at work, and because people are much more comfortable using a familiar device.
Quite often people have their own personal preference in relation to the gadgets they use, whether they're die-hard BlackBerry or Apple fans for instance, and others will have preferred operating systems or apps to help them to do whatever it is they're doing. When they get into work they have to make the switch from one device to another and that means learning to adapt, even in the short term, to a completely different platform and series of programmes and systems that they might not be so comfortable using. They may even have to try and export files to different formats just to access them, which can be particularly time consuming.
A recent study undertaken by CIO Insight revealed that 62% of the 500 that took part in the survey said that BYOD policies increased productivity within their company, 59% said it meant more flexibility and 47% said that these policies actually saved the firm money because they didn't have to invest in systems for the staff members who were able to use their own machines, allowing them to put that money to other areas of the business, or just save it.
Does BYOD Increase Productivity?