Moto G price spot and release tease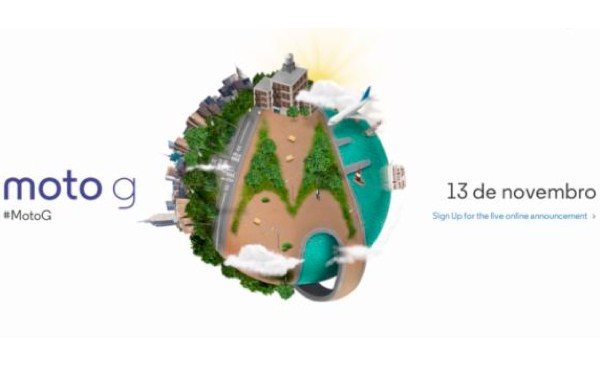 We've had plenty of teasers now about the Motorola Moto G smartphone that's expected to be unveiled in just a couple of days. Now we have some information about a Moto G price spot and also a release tease, and it looks like you may be able to get your hands on this device later this week.
We have already seen a press render of the phone and a rumored price, and the launch of the Moto G is expected to be made official at an event in Brazil on November 13th. Although the Moto G release date hasn't yet been confirmed, a retail listing now says it will release on November 14th.
The Moto G has shown itself on Amazon UK with this as a release date, but for now we should treat this as unconfirmed as we all know that sometimes this retail release dates can change. Many people will be waiting for this phone to arrive though, so this looks like very promising news.
As well as this the 16GB Motorola DVX/XT1032 (Moto G) price on Amazon is listed at £159.99 ($256), which seems amazing value. No images of the phone are shown on the Amazon listing though.
This really does look set to be a budget-friendly smartphone then, even though it has some half-decent specs. Leaked specs so far include a 1.2GHz Qualcomm quad-core processor, Adreno 305 graphics, a 4.5-inch display with 1280 x 720 resolution and 329 ppi, 1GB of RAM, and 8 or 16GB of internal storage.
Other expected specs are a 5-megapixel rear camera and 1.2-megapixel front-facing camera, and it will run the Android 4.3 Jelly Bean or Android 4.4 KitKat operating system.
Also, if there was any remaining doubt that DVX/XT1032 is indeed the Moto X, although the Amazon listing is for this model number and doesn't immediately show it as the Moto G, if you scroll down to the product description it refers to the phone here as the Moto G.
Unfortunately the listing doesn't yet show full specifications. The phone is also likely to be available from Phone 4u in the UK following a previous leaked image.
In one more snippet, the device has also shown up on GFXBench and was running Android 4.4 KitKat, so this is also a promising indicator that the phone may launch running the latest OS. It would be interesting to hear your thoughts on the Moto G.
Are you waiting for the Motorola Moto G to make its debut? What are your thoughts on the Moto G price on Amazon, and also the fact that it looks likely to release as early as this week? Let us know with your comments.