Clumsy Ninja for iPhone, iPad, US and UK app arrival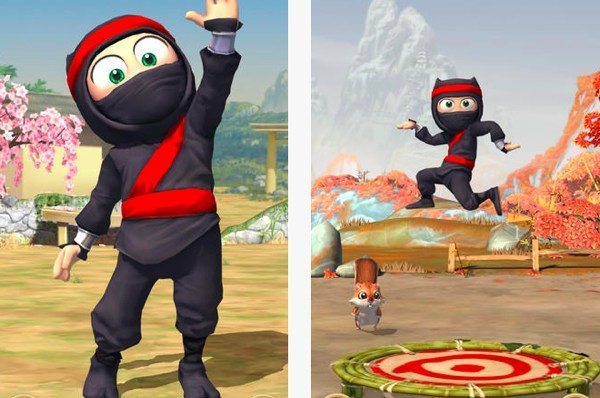 Plenty of people have been waiting for the Clumsy Ninja game to arrive for the iPhone and iPad on the US and UK App Store. At last this app has finally appeared after previously only being available in some international App Stores.
We were first teased with Clumsy Ninja at the iPhone 5 launch last fall and it's been a long wait ever since. Now the game is ready to be enjoyed by players in the US and UK. The game revolves around a hapless ninja, the eponymous Clumsy Ninja, and your mission is to help him become more skilful and assist him to find Kira, his missing friend.
You can train him, tickle him, and much more as Clumsy Ninja can sense, feel, and react in different ways every time you play. You can choose to show him new tricks or spend time customizing Clumsy Ninja with suitable attire. The game features different locations, characters, items and quests to enjoy with your virtual friend.
This is a really fun game from NaturalMotion and uses EUPHORIA simulation technology to create a great interactive experience. This is a free app, although in-app purchases are also available, and you'll find it today on iTunes here. Clumsy Ninja is compatible with iPhone, iPod touch and iPad running iOS 5.0 or later.
Clumsy Ninja has already earned some rave customer ratings so why not check it out for yourselves and tell us what you think. Have you been waiting for Clumsy Ninja to arrive for iPhone and iPad in your region?