Samsung Galaxy S5 render shows curved aluminium body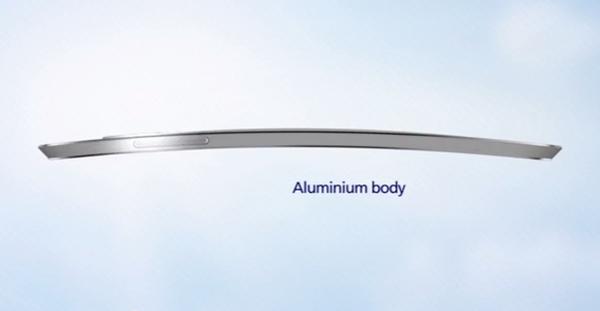 Samsung has now risen to a level in the smartphone world that was once only reserved for the likes of Apple in terms of upcoming product launches, and we have now found a YouTube video that you can see below that is showing a Samsung Galaxy S5 render with a curved aluminium body among other neat features.
We will only be a few months away now from the release of the Samsung Galaxy S5 and the Internet has been awash with a number of rumours and speculation of what the handset will bring to the market.

The video below features a concept phone idea of what the Galaxy S5 may be like and based on a lot of the rumours that have been doing the rounds recently. The device has an aluminium body that has long been rumoured to be coming next year for the company's flagship handsets, and we also have a higher resolution display that also looks set to be arriving next year.
We have the most recent Android release on board 4.4 KitKat, and of course this will be running on a 64-bit processor with at least 3GB of RAM while on the rear there is the 16-megapixel rear camera technology the company has recently been talking about for better low light images along with 4K video capture support.
There are also twin speakers placed at the bottom of the device for an improved audio performance more on par with the HTC One. There have been a lot of recent claims about the handset and you can see all of our previous Galaxy S5 articles here.
Would you like the Samsung Galaxy S5 to look like this?