New Walt Disney World Notescast app released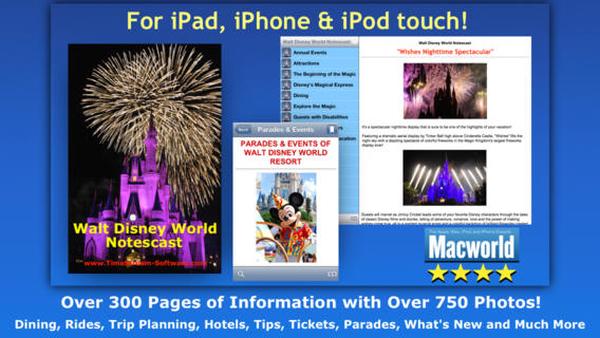 As we get closer to Christmas there will be many people planning a trip to Florida to visit the home of Mickey Mouse and his friends, and just in time for the holidays a new Walt Disney World Notescast iPhone and Android app is released.
Christmas is one of the busiest times of the year for the Walt Disney World Resort in Florida, and if you are planning a trip there or for anytime of the year the Walt Disney World Notescast 5.0 app is the ideal companion to help make your trip even more enjoyable.
I have used this app myself and can vouch for its usefulness and the iOS version has been recently updated to provide over 300 pages of information with more than 750 quality images to help plan your visit to the resort.
It includes over 30 different categories that includes parades, restaurants, tips, attractions, annual events, and much more. It covers all the four theme parks including Animal Kingdom, Epcot, Magic Kingdom, and Hollywood Studios and the beauty of the app is that the information is stored locally so is available without the need of an Internet connection.
There is also information on what's new as well as what's coming so if you haven't visited in a while all the information will be in your pocket or bag, and there is even information for guests with disabilities.
To find out more or to download head over to the App Store or Google Play.
Have you used this app before?