LG G2 case offers tough protection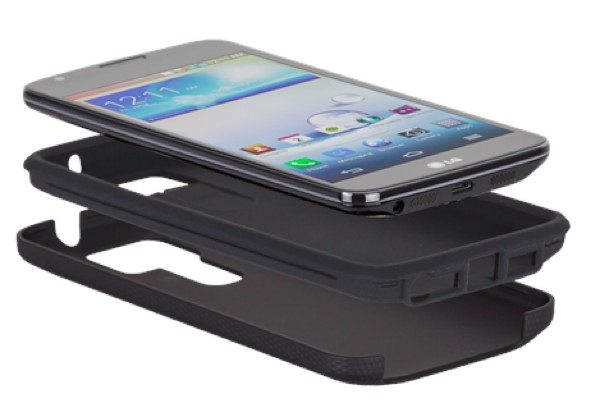 We like to keep readers informed about new cases for their devices, and if you have the LG G2 you may be interested in this next item. Case-Mate has produced an LG G2 case accessory that offers tough protection, and we have details ahead.
The LG G2 is a good-looking Android smartphone with high-end specs, and many readers may well have purchased one over the last few weeks and months. If you haven't yet got a case for your LG G2 you might already be regretting it. Even if you've kept it in good condition so far you might still appreciate a case for it.
Case-Mate's Tough Cases are well reputed and the LG G2 Tough Case could be just what you're looking for. It's a durable hard shell case that offers good protection for your handset, made from dual layers of silicone and polycarbonate that protect against impact and shock.
It covers the back and corners of the device with a snug fit and also offers access to all of the ports and functions for convenience. The Tough Case for the LG G2 offers this protection but remains lightweight. If you've ever had a lucky escape from damaging your phone with an unexpected drop or knock, then you might consider this case a good investment.
The black LG G2 Tough Case price is $35 at this Case-Mate product page, and it's currently listed as 'coming soon,' so it shouldn't be too much longer until it arrives in stock. You may also be interested in our recent post about an Android 4.4 KitKat ROM update for the LG G2.
Are you considering buying a case for your LG G2? If you purchase this Tough Case for the LG G2 we'd really like to hear what you think of it, so please do send your comments.