Sony Xperia Z vs Z1 vs Galaxy S4 speed test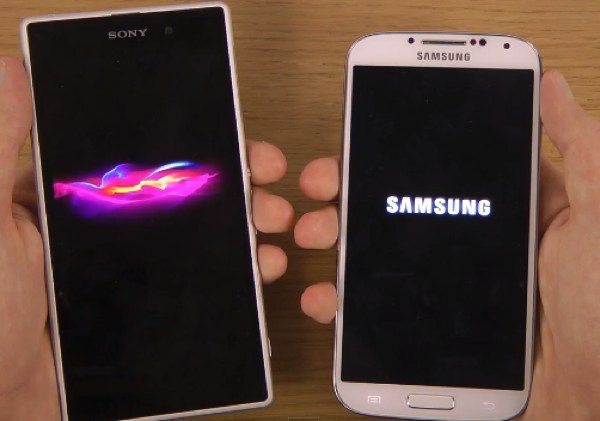 There are some excellent Android smartphone choices available at the moment and the Samsung Galaxy S4 flagship is a dominant force on the market. A couple of the Sony handsets this year that have also impressed are the Sony Xperia Z and the more recent Xperia Z1. Today we're looking at some Sony Xperia Z vs. Z1 vs. Galaxy S4 speed tests.
These are all notable handsets that people may be thinking of purchasing over the coming weeks and months, and it's always interesting to look at how they compare speed wise. With this in mind we have two YouTube videos to share with readers below this story that will give you an idea of how they fare in this respect.
The first is a 3-minute video showing the Sony Xperia Z1 and Xperia Z in a speed test and shows that both are running the Android 4.2.2 Jelly Bean operating system. The video first looks at both devices booting down with the Z1 being a little faster. A boot-up test follows where again the Z1 has the edge on the Xperia Z, although it's not really a significant amount of difference.
The second video below shows the Xperia Z1 running Android 4.2.2 in a speed test against the Samsung Galaxy S4 running the 4.3 version of Android. As in the first comparison the Xperia Z1 is quick to power down, beating the Sony Galaxy S4. In the booting-up test the Xperia Z1 is once more the victor.
Once you check out the videos we'd be interested in your thoughts on this. Would you have expected the Galaxy S4 running Android 4.3 to be quickest? Let us know with your comments.