Avoid RCA 7 and D2 Android 4GB tablet deals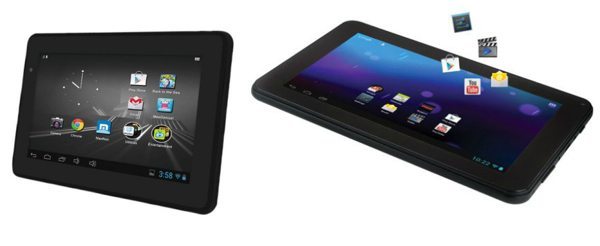 There are so many 7-inch Android tablets on the market at the moment, we can name high quality ones such as the Nexus 7, which we all know oozes class. But, there are so many consumers out there that will fall for the mega deal-a-thon that is happening this weekend where you can purchase tablets at a very low price, now we want to tell you why all adults should avoid these tablet deals.
The two devices we want to talk about include the RCA 7 and the D2; both of these are 7-inch Android tablets and look very nice indeed. Best Buy is offering the 4GB D2 713G_BK Android tablet for only $39.99, and Walmart has the RCA 7 (RCT6077W2) Android tablet on sale for only $59.00.
It may make sense to bag these right now whilst prices are so low, but please trust us when we say, "Unless you are a child do not buy these." Do not get us wrong they are great little cheap 7-inch tablets but for adults you will be surprisingly unhappy because you WILL NOT be getting top quality like the Nexus 7, one reviewer over on Best Buy said "Low priced. That can lure people into buying a toy when they're expecting a valuable tool."
We have not reviewed these tablets, but we have spoken to a few people that have used them and they say they are OK but do not expect anything special. They are great if you have children and do not want to spend a lot of money on an Android tablet, they are great as a first tablet for a child but if you are an adult steer clear.
What are your views on the RCA 7 and the D2 Android tablets?