Pebble E-Paper smartwatch via Best Buy, Amazon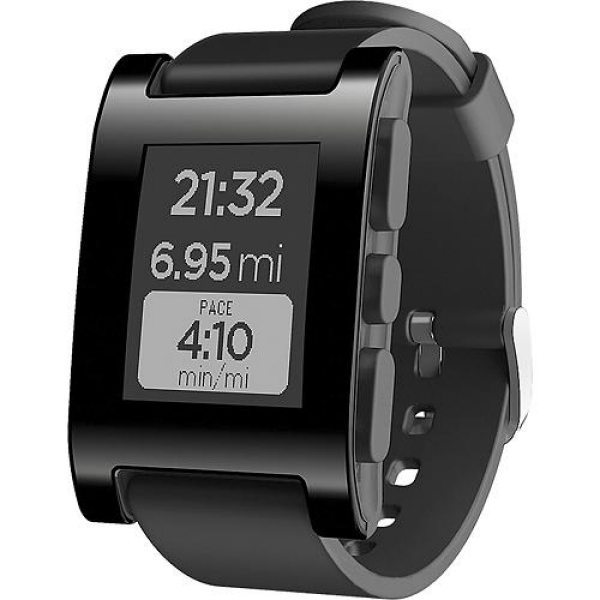 The Pebble E Paper smartwatch (Model 301BL) is now available to buy via Amazon, even though you can purchase the watch via other online retailers such as Best Buy Amazon offers quicker delivery.
Pebble has been pushing out the sale of the E-Paper smartwatch via a few retailers and now to add Amazon is just another stepping stone for more sales for the Holiday season.
Amazon is the largest retailer and thanks to Twitter giving us the information we needed we thought we should share this great news with you. Best Buy is selling the watch for $149.99 with free shipping but usually leaves its warehouse in 3-6 business days.
Shop with Amazon and you will get the Pebble watch for $1 less at $148.99, but you may want to take advantage with its delivery time thanks to the free two-day shipping with Amazon Prime.
Pebble is now available for purchase on Amazon… Happy thanksgiving! http://t.co/aRB4eNFluK

— Pebble (@Pebble) November 28, 2013
The main Pebble E-paper display smartwatch key specs include, the ability to see all notifications from your smartphone on the watch including email, Caller ID, calendar, SMS and apps. You can download new watch faces and many apps so that your watch suits your style, control music from the Pebble and so much more.
The watch is compatible with Android devices with OS 2.3 or later, as well as the iPhone 4, 4S and 5 etc.
Will you be buying the Pebble E-Paper smartwatch via Amazon or Best Buy?