iPad Air, iPad mini 2 India release and price revealed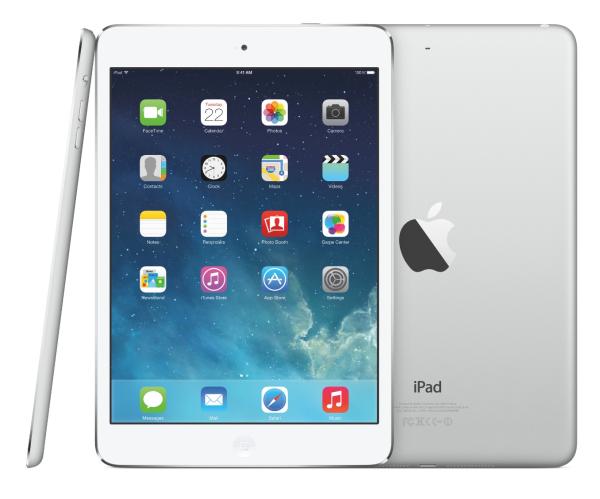 This year Apple has released two new iPad models as well as two new smartphones, and like any product launch by the company it can take a while to reach all regions, but now the iPad Air and iPad mini Retina release and price for India has been revealed.
Consumers in India don't have long to wait now to get their hands on the new iPad models for 2013 as they arrive in only five days time from December 7th. The prices have also been revealed that include the iPad mini 2 that starts at Rs. 28,900 for the 16GB Wi-Fi only model, while the iPad Air starts at Rs. 35,900.
So far the company hasn't revealed the pricing for the 32GB, 64GB, and 128GB models or for the 4G LTE model of the two versions of the iPad. The iPad Air brings a device that is 20 percent thinner and 28 percent lighter than the iPad 4, and has borrowed some of the looks from last year's iPad mini.
It features the new A7 64-bit processor that is also found inside the iPhone 5S and comes with a promised 10 hour battery life. Meanwhile the iPad mini with Retina display has double the screen resolution than its predecessor at 2048 x 1536 with the same sized 7.9-inch display.
This news comes after we heard how the iPhone 5S and iPhone 5C were selling well in the country but if you are thinking of getting either one of these new iPad models you can see our previous articles here and here.
Will you be getting a new iPad this year?