Microsoft Surface 2 vs Nokia Lumia 2520 video evaluation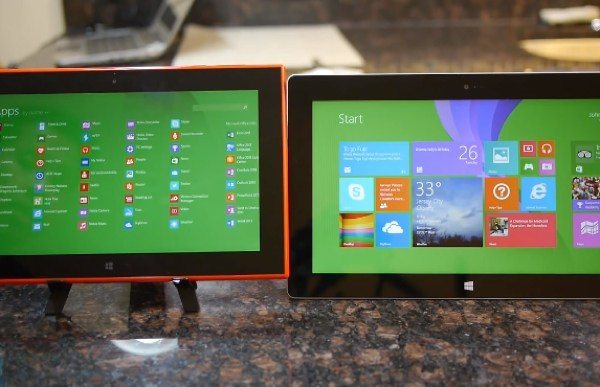 If you're in the market for a new tablet this Christmas then two of the devices you could have in your sights are the Microsoft Surface 2 and the Nokia Lumia 2520. If you're having difficulty choosing between them you might be interested in the Microsoft Surface 2 vs. Nokia Lumia 2520 video evaluation that we are showing readers today.
The Microsoft Surface 2 arrived on the scene a couple of months ago while the Lumia 2520 is Nokia's first tablet and its release is rolling out now to various regions worldwide. We've written plenty about both tablets so you can read more on each at the links above, but sometimes a video comparison can offer a really good insight into how devices fare against each other.
The 10-minute YouTube video that we have embedded for you below this story gives an overview of how the Surface 2 and Lumia 2520 compare and will also give a useful look at both of these Windows RT 8.1 devices. It begins with a look at the designs of the devices and then runs through the display details.
We then see a tour of the hardware, software experience, and details of processors and storage before moving on to observations about the camera set-ups and capabilities and then pricing.
Ultimately both have strengths and weaknesses and your decision is likely to come down to personal preference and how much you are willing to pay. Check out the video below for the full story, which should give you a good idea of which tablet might be best for you.
Once you've taken a look we'd like to hear your opinions about these two devices. Have you made up you mind to buy either the Microsoft Surface 2 or Nokia Lumia 2520, or are you still undecided?