Mastermind Game app for iPhone shows your strategic side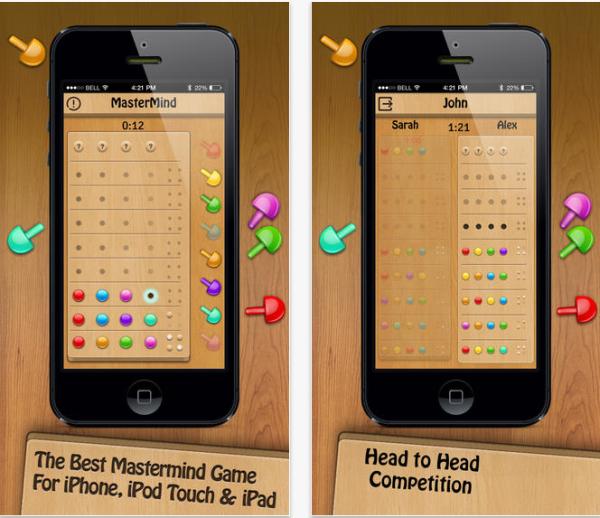 There will be many of you that are old enough to remember the classic board game Mastermind, and while there are many apps that try and replicate this timeless classic the Elite Mastermind game for iOS will show users how to improve their strategic planning.
The Elite Mastermind game for the iPhone has recently been updated with optimization for the iPhone 5S and iPad Air while providing gamers an intuitive and timeless strategy game. To be successful at the game users need to use logic and deductive thinking, and the game now features more responsive controls along with multiplayer options.
The classic gameplay of the original game is left untouched though and there are single player options along with live multiplayer modes. Players need to guess the colours and positions of the opponent's four pegs via a strategic game of trial and error, and you have eight rows to get the right combination.
There are now gesture controls along with a handy disabling function and many users are calling this app the best Mastermind game ever. Users can play other people around the world via a Wi-Fi connection or those a little closer via Bluetooth.
Elite Mastermind 1.1 is available around the world on the App Store for £0.69/$0.99 for owners of the iPhone, iPad, and iPod Touch running iOS 7 or later.