Nokia Lumia 521 now only $80 outright at Walmart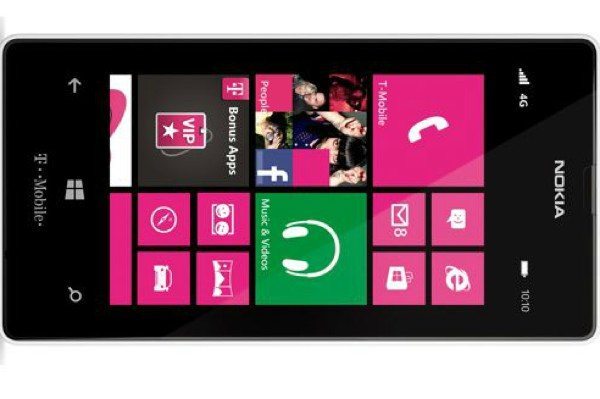 The Nokia Lumia 521 was released as T-Mobile's version of the hugely popular Nokia Lumia 520. This was always an affordable smartphone and now it has become an even better deal. The price of the Nokia Lumia 521 is now only $80 outright at Walmart.
The Lumia 520/521 has decent enough specs for a reasonably priced phone and that $80 price tag from Walmart ($79.95 to be precise) makes this handset even more appealing. It would be a good choice of Christmas gift this holiday season for people who don't need or require a top-end device.
When the Lumia 521 first launched on T-Mobile it was a sellout. It was priced at $199.99 off-contract on the carrier and could be found even cheaper at some other retailers such as Walmart or the Home Shopping Network.
We've not seen it at with a price tag this low before, and if you'd like a phone without being tied to a contract this is a device worth thinking of. We're unclear if the Nokia Lumia 521 on offer from Walmart is SIM-locked to T-Mobile though, so that's worth checking out if you're tempted to take advantage of this current deal.
Specs of the Lumia 521 include a 1GHz dual-core processor, a 4-inch display with resolution of 800 x 480, 512MB of RAM and 8GB of internal storage (expandable via microSD to 64GB).
It runs the Windows Phone 8 operating system with the Lumia Amber update and will also receive the WP8 GDR3 update with Lumia Black, as well as a future upgrade to Windows Phone 8.1. You can take advantage of the low $79.95 price offer at this Walmart product page.
Will you be buying the Nokia Lumia 521 from Walmart this Christmas? Send your comments to let us know what you think about this new low price.