iLoot Jewels app is Candy Crush Saga alternative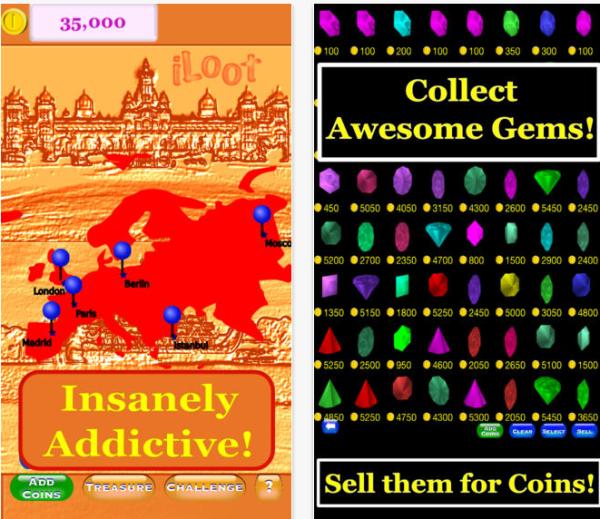 There are certain applications that soon become used by millions of users especially if they are connected to a social networking site, and the iLoot Jewels app is a Candy Crush Saga alternative.
Many of you will still be playing the addictive Candy Crush Saga game but the iLoot Jewels app is being pushed as the perfect alternative with a brain teasing game which is suitable for all ages to enjoy for hours of fun.
The aim of the game is to track down stolen crown jewels from around the world, but they are being kept in secure vaults across different continents. You have to try and break these to recapture the world's treasures but you are racing against the clock as you do so.
You will have to match the brightly coloured gems that are featured in a 3D world, and the vaults can even start to spin to make your job even harder. You can invite your friends to play the game so you can try and beat their scores with the game providing hours of fun.
iLoot Jewels 1.3 is available as a free download from the App Store for owners of the iPhone, iPad, and iPod Touch running iOS 6.0 or later.