Legend of Monsters Beta app with Gift Box bonus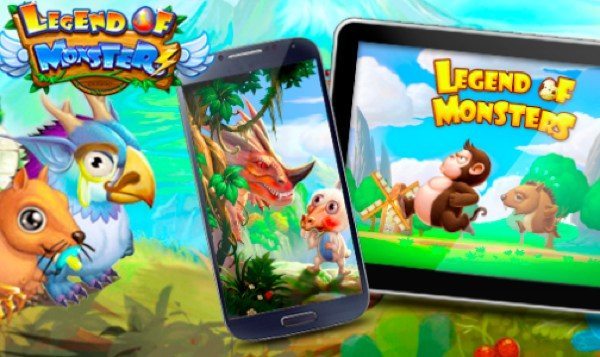 We know that a lot of our readers enjoy gaming on their mobile devices and today we have news about the Legend of Monsters beta iOS app along with details of a Gift Box bonus. This is an adventure game that takes place on the magical planet of Eden.
The Legend of Monsters has already been two years in development and has many thousands of players in Asia. Now the Legend of Monsters beta app from Teeplay Interactive has released on the App Store.
This is a free app and to celebrate the occasion the first 1000 players will receive a special Gift Box by entering the code 8CA8F0. Initially the app will only be available from the UK App Store because of its beta status, and Teeplay is hoping for a large amount of beta testers for the game.
Gameplay involves breeding, training and battling with over 90 monsters and a storyline with more than 100 levels. Battles can be fought online with friends in the Arena or offline and increasingly powerful monsters can be created using the special breeding system.
The game has high-definition graphics and over 100 accessories to use, and the most frequent players can receive benefits such as battle items and in-game currency. If you want to play the Legend of Monsters head here.
Will you be trying out the Legend of Monsters iOS beta? Let us know if you're one of the lucky ones to receive a free Gift Box bonus.