New Magellan Echo smartwatch for fitness lovers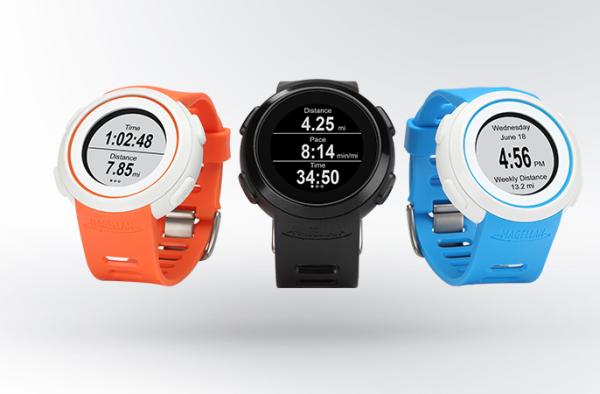 There looks to be a bigger push for companies developing and releasing smartwatches for consumers with a whole host of big organisations getting in on the act now, and the new Magellan Echo smartwatch is ideal for fitness lovers.
GPS navigation Magellan is the latest company to release a smartwatch with the Echo wearable device that is about to be released in the US, Canada, Australia, and New Zealand. The device will be released globally in sometime in the near future.
The watch is aimed at fitness fanatics with the device connecting to a number of leading fitness apps such as MapMyRun, iSmoothRun and many more. This will allow users to monitor their activity and progress by a quick glance of their wrist.
At the moment the smartwatch connects via low energy Bluetooth to the iPhone or iPod Touch with Android support promised soon, and the device will display things such as time, pace, heart rate, and distance covered.
It will also act as a remote for some handset functions such as start, stop, or lap via a fitness app as well as control music tracks with all the controls via four customizable buttons that are on each side of the watch.
The device is powered by a coin sized battery that is promised to last for at least six months and is available in black, blue, and orange colour options priced at $150. For more information check out the video below or head over to the official website.