New Maxx AX51, AX505 DUO for India under Rs 10,000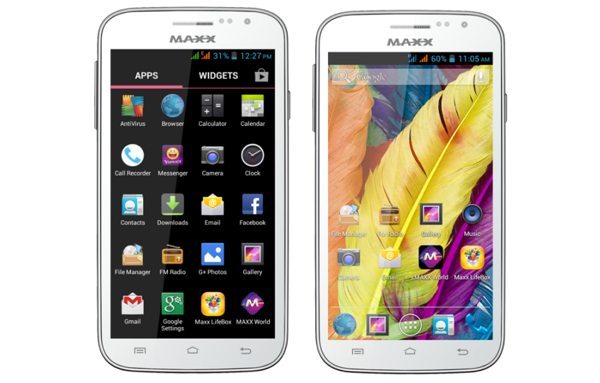 Maxx has just launched and now made available two new smartphones for India called the Maxx AX51 and AX505 DUO; both of these handsets are now on sale for under Rs 10,000.
The two budget smartphones look rather nice and both come in either white or black, so what do the Maxx AX51 MSD7 3G and AX505 Duo have to offer by way of specs?
When it comes to the specs both the Maxx AX51 and AX505 come with Android 4.2.2 Jelly Bean operating system, each have 5-inch displays with a low 854×480 pixel resolution.
This is no way a camerphone with its tiny 3MP front and 0.3MP back cameras, the Maxx AX51 comes with 3G connectivity and the AX505 Duo features EDGE connectivity only.
Other features include 1.2GHz dual-core MEdiaTek MT6572W processor, 512MB of RAM, 4GB of onboard storage with option to go up to 32GB via a micro SD card. Both smartphones have a 1700 mAh battery, for the price we have to say these are decent budget-friendly phones.
There are so many different budget-friendly smartphones to buy in India and we have to say these two look very nice indeed, sort of look like a mid-entry Samsung handset.
Maxx Mobile is an India based smartphone manufacturer and both handsets are priced at Rs 9,999 and be purchased by clicking on the relevant links – Maxx AX51 / AX505 Duo.