Motorola Moto G Android 4.4.2 update already starting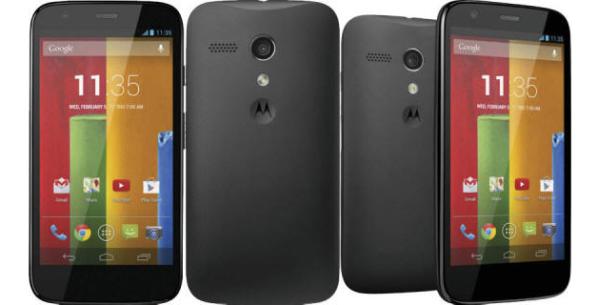 It seems that Google's influence over Motorola is beginning to pay off as not only are we seeing better hardware become available the Motorola Moto G Android 4.4.2 KitKat update is already starting its journey out to end users.
The Motorola Moto G has been available for a short time now and released with the Android 4.3 Jelly Bean OS on board, and we already saw the Moto G arrive earlier than originally planned in the US. These users are now seeing the Android 4.4.2 update starting to arrive on the handset that brings a number of enhancements and bug fixes.
Punit Soni of Motorola confirmed that US owners of the handset would begin to see the update from yesterday, and he also revealed that other regions and carriers will also be seeing the Android 4.4.2 KitKat update soon.
This means that the device is the first handset that isn't a Nexus smartphone or Google Edition to receive the new software, which will make the handset even more tempting for Android fans. There are some restyled status and navigation bars along with a new full screen mode.
There is also an improved phone dialler app along with an improved touch to focus feature on the camera app as well as some new photo editing features in the default Gallery app. The company has also provided support for printing images from Gmail and Google Docs via Bluetooth and Wi-Fi along with services such as Google Cloud Print.
Have you been pleased with your Moto G?
Source: Motorola.