Sickweather scanner app to avoid fever zones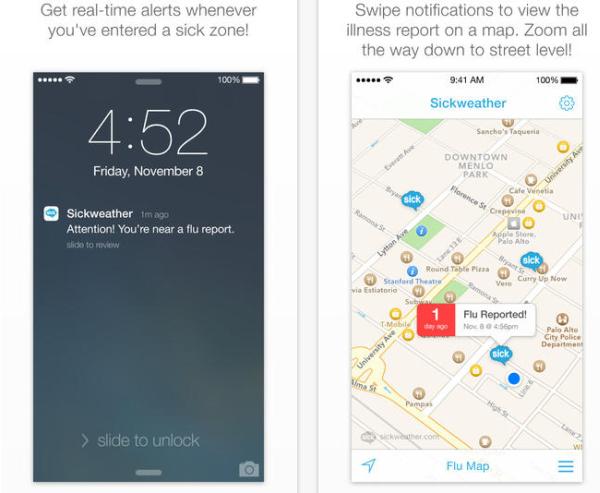 The team here on Phones Review like to bring our readers news about some of the mobile applications that are constantly being released, and some of these new apps have some really clever uses. Today we have news of the Sickweather scanner app that will help you to avoid fever zones.
This is the time of year that a lot of bugs are going around that are easily spread, but this app has been designed to help users to try and avoid going to areas where there is a lot of sickness. The app will alert users of areas that there is a lot of sickness by gathering mentions of ill health via social media, and plots them on a map.
The app provides real time alerts when you enter a sick zone where there have been people reporting that they have been unwell. Users can choose from a number of different illnesses such as Flu, Norovirus, Pink Eye, and Whopping Cough.
It will provide reports via blue sick map markers with the option of tapping them to gain information when they were originally reported, and more recent reports are marked in red within one day, orange for two days, and yellow for one week.
Sickweather 1.0 is available free on the App Store for owners of the iPhone, iPod Touch, and iPad running iOS 7 or later.