Sony Xperia Z Ultra treated to more battery life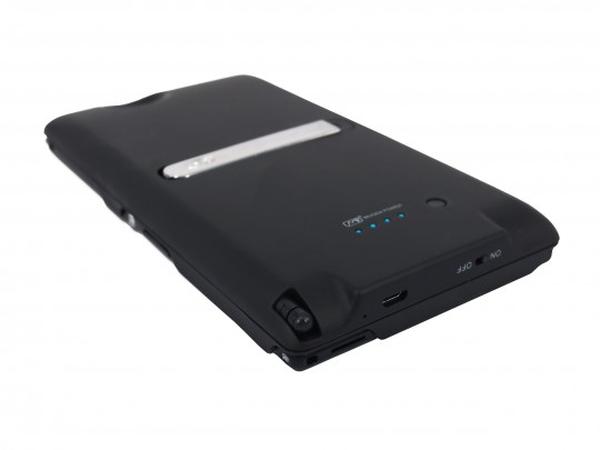 We have been seeing smartphones slowly increasing in size with displays now available larger than 6-inches, which has been coupled with higher resolutions and more powerful processors. Now the Sony Xperia Z Ultra has been treated to more battery life thanks to the Mugen Power case.
The Sony Xperia Z Ultra has taken on the Samsung Galaxy Note 3 in the battle of the phablet device, and comes with a 3,050 battery pack. Now for many users this will provide plenty of battery life but there could be times that more is needed, which is when battery cases come into their own.
Considering the handset features a 6.4-inch Full HD display the case will be ideal for some owners of the device, and the company has announced the immediate release and availability of the new CC-6802 Mugen Power 4000 mAh Extended Battery Case.
Obviously the case provides owners with an extra 4,000 mAh battery to compliment the non-removable 3,050 unit that comes with the smartphone. There is a switch on the bottom of the case that allows users to toggle between the juice from the battery pack and the handsets own battery.
There is also a kickstand that allows users to view video content and the case also comes with its own stylus tucked away inside, and the Mugen Power case can be ordered from here for $98.50 with shipping starting on January 17th 2014.
Will you get this case for your Sony Xperia Z Ultra?