Micromax Canvas Turbo vs Intex Aqua Octa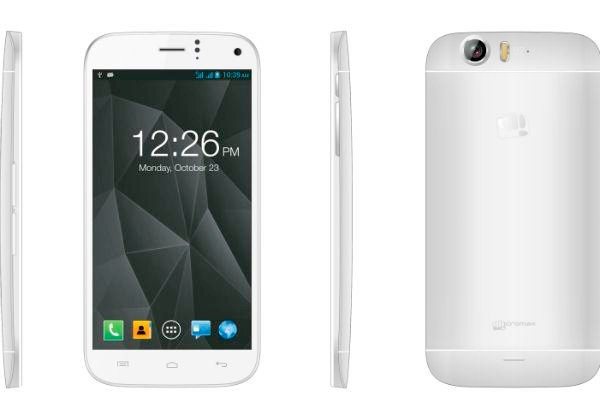 From time to time we like to give readers smartphone comparisons, as these can be helpful when considering your next handset purchase. Today it's the turn of readers in India as we are looking at the Micromax Canvas Turbo vs. Intex Aqua Octa.
The Micromax Canvas Turbo released in late October and has been another popular buy in the Micromax lineup. The Intex Aqua Octa was launched in India just yesterday. Both phones have a lot to offer and both have the same price tag, so these will be natural competition against each other. We'll compare some of the key specs next.
Processors
The Canvas Turbo has a 1.5GHz Mediatek MT6589T quad-core processor which is already pretty notable, as well as PowerVR SGX544 graphics. However, the Aqua Octa phone packs a 1.7GHz MediaTek MT6592T octa-core processor, and this is a true octa-core CPU meaning that all 8 cores are capable are active simultaneously. The Aqua Octa also has Mali 450-MP4 graphics.
Display
There's a 5-inch IPS LCD display with Full HD resolution of 1920 x 1080 on the Canvas Turbo. While the Aqua Octa has a larger HD IPS display at 6-inches, some may be disappointed that this is not Full HD, as it has resolution of 1280 x 720.
RAM and Storage
The Canvas Turbo has 2GB of RAM and 16GB of internal storage (non-expandable). On the other hand the Aqua Octa also has 2GB of RAM and 16GB of internal storage. However, on the Aqua Octa this is expandable via microSD to 32GB.
Camera Set-up
You'll find the Canvas Turbo carries a 13-megapixel rear camera with autofocus, LED flash and 1080p video capture, as well as a 5-megapixel front-facing camera. The Aqua Octa matches this set-up exactly, so nothing between them here.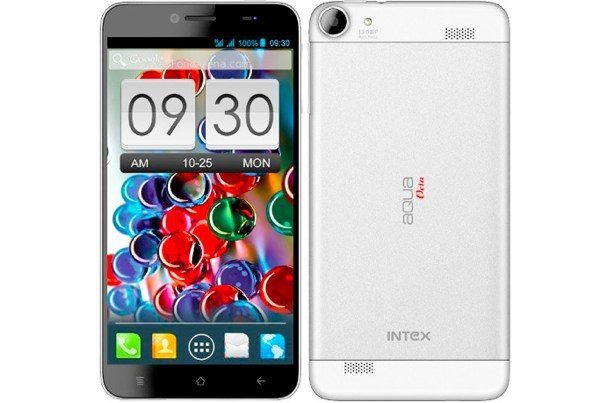 Battery
The Canvas Turbo has a 2000 mAh battery and the Aqua Octa has a 2300 mAh battery.
Connectivity Options
Both phones feature 3G, Wi-Fi, Bluetooth, GPRS, EDGE and USB connectivity.
Operating System
The Canvas Turbo runs Android 4.2.1 Jelly Bean while the Aqua Octa runs Android 4.2.
Dimensions and Colour Options
The Micromax Canvas Turbo measures 128.3mm x 71mm x 8.6mm and comes in black or white. The Intex Aqua Octa measures 161.06mm x 80.86mm x 7mm and also comes in black or white choices.
Pricing
Both phones are priced at around Rs. 19,999 although pricing may vary depending on retailer. The Canvas Turbo is already widely available and may be found cheaper at some outlets now, while you can see more on availability of the Intex Aqua Octa here.
From looking over these specs it's clear that both of these phones have plenty to offer and lots of similarities in many respects. However, the octa-core processor of the Aqua Octa will attract plenty of potential buyers. On the other hand the Canvas Turbo has a Full HD display.
Design preference may play a part in your final decision then, but these are both attractive handsets too, so we'd be intrigued to find out which one readers would prefer. Do you favour the Micromax Canvas Turbo, or the more recent Intex Aqua Octa arrival? We'd like to hear your comments on this.