PhotoFunia 2014 app loved by Android users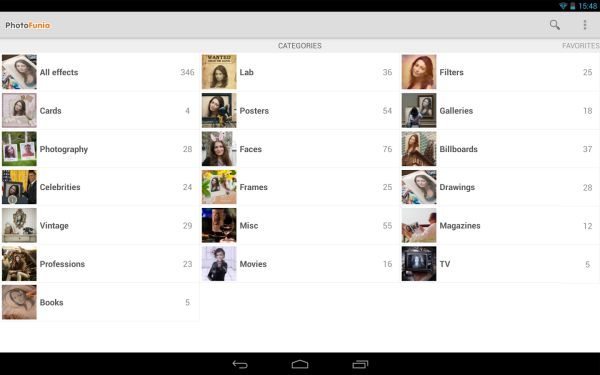 Back on December 27, 2013 the PhotoFunia app had an update that included bug fixes and UI improvements, and many Android users are very happy indeed — but what will the app get in 2014!
We have called it PhotoFunia 2014 app because it is a new year for users to make brand new photos, turning your originals into something special for this year.
PhotoFunia is a great app that brings fun to your photos within a few seconds, and its vast photo collage is at your side all the time on your smartphone once you have downloaded via the Google Play Store.
This app can be used for fun, creating new photos for your Facebook profile etc, a new magazine cover creation, or maybe you want to be Superman or Santa Claus, the options are plentiful.
There are many frames to choose, it is basically an app that gives you the choice to be whoever you want to be. The app comes with a special effects library, shadows, filters and so much more. PhotoFunia will get more updates in 2014 with new features etc that we are sure of.
It is as simple as choosing an effect, upload your photo of choice and hey presto let PhotoFunia get to work, WiFi or 3G connection is needed to use the app.
What features would you like to see on the PhotoFunia Android app in 2014?
Many Android users are already using the app and loving it, one user said "Easy n lots of choices bt need more pics style n timely updated," another said "I'm always using this app to send stuff to my friends. they all love it. Funny, sentimental, classy, whatever you want, always adding new updates."