Lenovo A859 vs S650 in proactive videos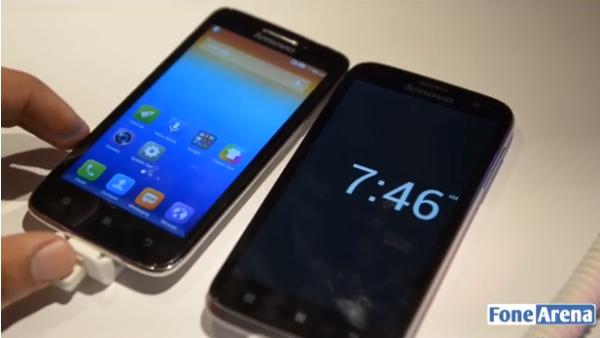 We have seen a whole host of different smartphones launched recently from a variety of different manufactures, and some of these have included new smartphones from Lenovo which many of you would associate more with PCs. Today we have some proactive videos for you looking at the Lenovo A859 vs. S650.
Below this article are three short videos looking at both the Lenovo A859 and the Lenovo S650 that was unveiled at last week's CES 2014 event taking place in Las Vegas. The first video is looking at the two handsets side by side as we get a rundown of the various prices and specs.
The handsets are turned over and the reviewer comments on the build quality of the S650 being better than the Lenovo A859 with it having a better quality polycarbonate material. On the rear the two handsets also have the same 8-megapxel camera with similar camera modules.
Up next we have a video that is solely looking at the Lenovo S650 which again runs through all the specifications of the handset before we get to see all the various ports and buttons located around the device.
We get a quick run through the operating system scrolling through the various screens, and we also get a look of the amount of storage that is available to the user. Finally we have another video that is concentrating on the 5-inch Lenovo A859 and begins again with a specification rundown.
There is also a look at the ports and features and their location around the handset, but check out the videos yourself and tell us what you think of the two handsets.