Skully P1 2014 motorcycle helmet with interactive display
Motorcycle riders are going to love the new Skully P1 2014 helmet, it comes with a cool interactive heads-up display with voice activation that also allows the wearer to see what is behind him — this is the real virtual lifesaver.
The Skully P1 helmet is one of a kind that we just love, and I personally have a 2013 Yamaha XJ6 Diversion Race Blu below, and I would very much love to try this helmet out. The rider will see a display on the inside of the helmet that can be activated by voice, thanks to CNET's Sumi Das and CNET senior writer Seth Rosenblatt we can learn more about the lid in the video below.
This is what I call a ground-breaking motorcycle helmet that allows the rider to do a life saver move without having to move their head, it has a rear view mirror built into the camera, it can be connected with any smartphone thanks to Bluetooth connectivity, the Skully P1 is lightweight with an aerodynamic shell as well as coning with 3D laser-cut foam, it also features a quick release chin strap and visor that is also Anti-fog, scratch and glare.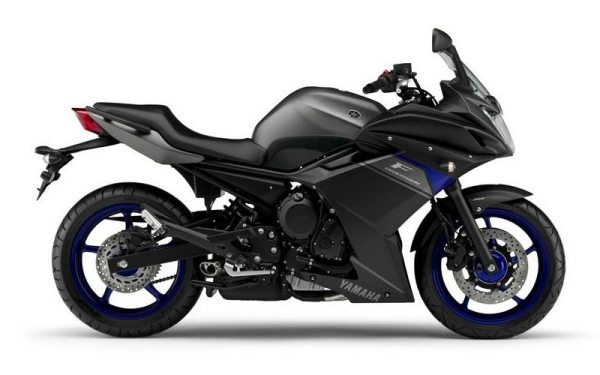 The helmet comes with the Skully Synapse heads up display system with voice control with visual GPS navigation, 180- degree wide angle rear view camera and comes with Internet connectivity via smartphone.
Please watch the two videos provided below, I have already asked if I can have one to test out — fingers crossed. For more information please visit the official Skully website.
Would you like to own the Skully P1 motorcycle helmet?