Beats Music Android, iOS apps live and initial look video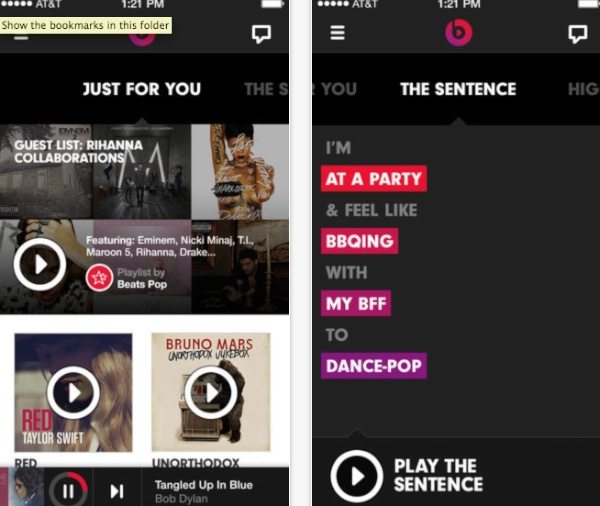 There are likely to be plenty of readers who are interested in the new Beats Music and the good news is the service is now rolling out to different platforms. The Beats Music app for iPhone, iPad and iPod touch and the Android app were both released today and we have details coming up as well as an initial look video.
If you're not sure whether you'll get good use out of the service there's even better news as Beats Music is giving users in the US a free 7-day trial. All you have to do to test it out is install the free app and create an account. After the free trial subscriptions begin from $9.99 monthly. On the Android app description it states that AT&T customers could get a free trial exclusive for up to 3 months.
If you're a customer of AT&T you can get a pretty good deal as reported by Droid-Life. This will enable you to sign-up your family account for up to 5 lines and 10 devices for $14.99. The music you receive will not count against your data plan.
The Beats Music Android app offers music streaming with access to 20 million tracks across all genres. Features include Just For You with albums and playlists handpicked by experts, The Sentence for making your mix, Highlights for music news, Find It, Share and more.
If you head to this Beats Music page you can sign up for the free 7-day trial and will find download links for the iOS, Android and Windows Phone apps, although the WP version doesn't appear to be live just yet.
For an overview of Beats Music we've embedded a YouTube video below this story showing the Android version of the app. The 7-minute video offers a useful guide to Beats Music so we'd urge you to check it out to get more of an idea about the service.
Are you excited to see the arrival of the Beats Music service and accompanying apps? Let us know with your comments.