Nexus 5 Google Play price beaten by retailer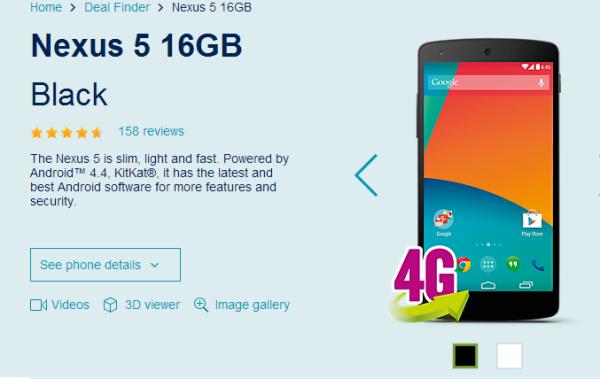 One of the best Android smartphones that was released during 2013 was the Nexus 5 by LG, as the new offering from the company and Google has some great specs for a more reachable pricing level for an unlocked handset. Now the Nexus 5 Google Play price is being beaten by a retailer.
Many are pulled towards the Nexus 5 not only for its high end specifications but the stock Android experience it provides, and of course the latest updates for the operating system. Now if you live in the UK popular high street and online retailer the Carphone Warehouse will sell the 16GB version of the Nexus 5 for less than Google will.
At the time of writing the black or white 16GB Nexus can be yours for £298 with free next day delivery, or you can pick one up in store and the retailer even provides a stock checker option. We checked to see if our local store had any stock, and out of the four nearest branches three of them had stock.
This may not last though and we don't know how long the offer is on for with the price has been reduced from £329, which compares to the Google Play price of £299 that is also currently in stock. There is currently no listing for the 32GB version of the Nexus 5 on the retailer's website, but considering you can get the 16GB version with free delivery many may be tempted with this deal.
Will you get a Nexus 5 from the Carphone Warehouse at this price?
Source: Carphone Warehouse via Android Central.