Swift Match for iPhone, fast paced memory game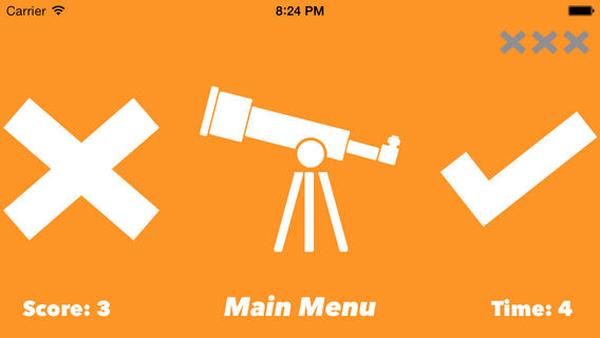 The various mobile platforms are awash with simple to use but highly addictive games, and one such game is Swift Match for the iPhone that has recently been released and is a fast paced memory game that is promised to keep you entertained for hours.
As a child many of us will remember playing the pairs game as we try and match certain images on cards, and the Swift Match game has a modern twist on this concept and was recently released to the App Store for iOS users to enjoy.
The game sees players trying to keep track of various images that cycle through the screen, and they must select whether an image matches a previous one. The quicker that a player responds will earn you more points, but only if you are correct as you will lose points if you get it wrong.
There are three different modes available with the Standard one on both the free and paid for versions of the game, and provide the player 30 seconds to get as many points as possible. While the Marathon mode allows the player 3 seconds to start with 1 second added for correct answers, or taken away for incorrect answers.
The Insane mode has the same rules as Marathon but includes a three strikes system where the game will end if you get 3 wrong answers.
Swift Match is available worldwide in the App Store for £0.69/$0.99 for the paid version for owners of the iPhone, iPad, and iPod Touch running iOS 7.0 or later.