Telegram app for Android and iOS attracts interest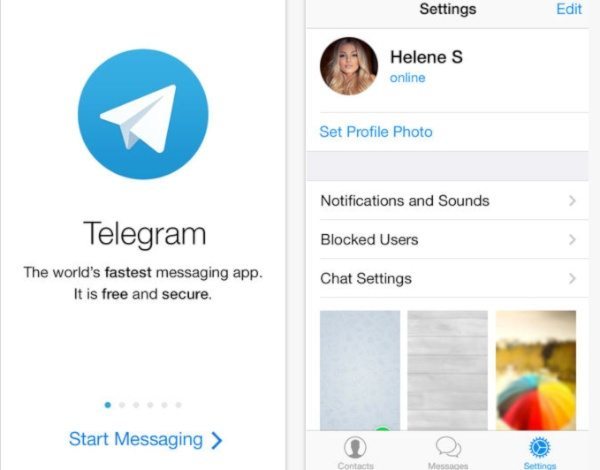 There's huge popularity right now for mobile messaging services and social networks are abuzz with talk of a recent arrival in the form of the Telegram Messenger app. While there may be plenty of other messaging apps available, the Telegram app for Android and iOS devices is attracting plenty of interest.
Messaging apps such as WhatsApp, WeChat and BBM have million of users and now the Telegram app hopes to make its mark on the scene. The focus of the app is speed and security and there are many messaging service users who would appreciate speed improvements.
Telegram enables group chats for up to 100 people, video sharing up to 1GB, multiple photo sending and forwarding of media, all quickly and securely with easy access to messages with free unlimited cloud storage for Telegram messages and media. The app developer Telegram LLC claims that this is the "fastest messaging app on the market" with the best security.
What's more the creators of this free app pledge that it will always remain free and that privacy is considered of the utmost importance, so third parties will never be given access to user's data. Both the Android and iOS versions of the app are receiving very high customer ratings so far.
If you're interested in checking out the Telegram app for Android it's available now on Google Play here. It's compatible with devices running Android 2.2 or later. Telegram Messenger for iOS devices is available on iTunes. It's also a free app and is compatible with iPhone, iPod touch and iPad running iOS 6.0 or later.
Obviously it will take time for Telegram to develop an established community base. However, from what we've seen so far many people could be enticed away from messaging services they already use in favor of the speed and security of the Telegram app.
What are your thoughts on Telegram for Android and iOS devices? Are you attracted enough to what you've heard about Telegram to try it out for yourself? Maybe you're already a Telegram Messenger user and could tell us what you think of it? Do drop us a comment using the box below.