5 iPad Air cases that can take a beating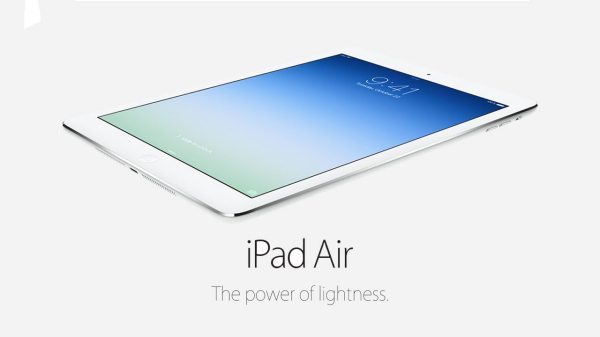 In this article, we'll take a look at some of the toughest iPad Air cases on the market. Cases that can take a beating, and keep your iPad in perfect shape. We'll see cases for kids and professionals, stylish cases and practical cases – all with top protective credentials. Let's get started.
5. UAG Scout Case for iPad Black – £39.99
We begin with a straight-up heavy-duty case for the iPad Air: The UAG Scout Case. This case includes a good mix of features and protective credentials, with a design that is both impact and water-resistant. The case has an overall military look, with a segmented rear panel that reduces weight without compromising protection. The case also includes over-sized buttons, making it easy to press buttons beneath the cover. There's also a nice viewing stand, ideal for watching videos or playing games with the iPad resting on a table. A good strong case that covers all the bases.
4. Speck iGuy Case and Stand for iPad Air in Chili Red – £34.99
This friendly case is ideal for kids, with an anthropomorphic design that includes arms and feet. It looks cute, but it also means that the case is freestanding for playing games or watching media. The case also has a massive amount of drop protection, thanks to the thick design. That means even if your toddler pushes it off the table, you won't need to worry about the expensive iPad within.
3. Green Trident Aegis Case – £49.99
This case is similar to the UAG Scout case in its protective capabilities, but is much more colourful. You can pick up this case in green, black, blue and red. Beyond the wider palette, you can also enjoy a slimmer build and a better gripping material than the UAG Scout. There's no media stand here though, so if that's a necessary component you'll need to pick up a standalone desk stand or choose another case instead.
2. Incipio Lexington Hard Shell Folio for iPad Air – £34.95
The Incipio Lexington is a professional-looking folio case, offering good protection for the screen while the iPad isn't in use. The case has a carbon fibre look exterior, with brushed aluminium accents and a buckle tab closure. Protection is reduced compared to the Aegis or the Scout case, but still remains formidable thanks to the polycarbonate used here.
1. LifeProof Portfolio Cover for iPad Air
LifeProof is a big name in the cases business, and this iPad Air case is a good reflection of their abilities. The Portfolio Cover offers a combination of a highly impact-resistant edge with a convenient folding cover, capable of working as a stand and offering sleep/wake functionality as well. The case is considerably bulky, but is among the most functional of all the cases on the list and has a very reasonable price. It's due to be released soon, so keep an eye out.
Conclusion
That's all folks – Thanks for checking out the recommendations and be sure to let us know what you think in the comments below.