Nokia Asha 502 vs Intex Cloud Y4, brand popularity wins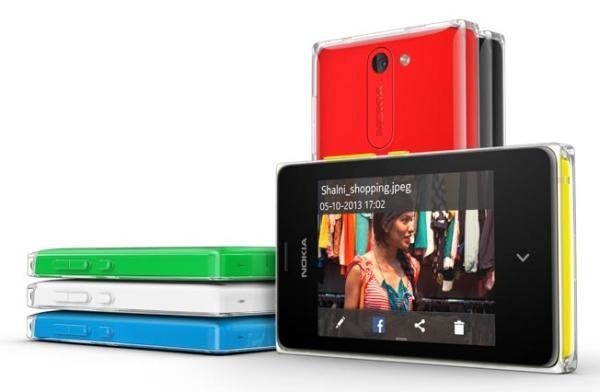 Not everybody wants or needs a high-end phone and there are plenty of more affordable devices available. Readers in India may be considering either the Nokia Asha 502 Dual SIM or the Intex Cloud Y4 as these have a similar price. Today we're looking at the Nokia Asha 502 vs. Intex Cloud Y4, where brand popularity could decide the winner.
We'll highlight the keys specs of each of these devices so that you can see how they compare. Hopefully this will make it easier to decide which of these two dual SIM (GSM+GSM) handsets would be the best phone for you.
Processor
Nokia hasn't specified the processor for the Nokia Asha 502 Dual SIM feature phone but the Intex Cloud Y4 smartphone has a 1GHz dual-core processor.
Display
The Asha 502 has a 3-inch display with multitouch and resolution of 320 x 240 while the Intex Cloud Y4 has a 4-inch display with resolution of 800 x 480.
RAM and Storage
The Asha 502 has 64MB of RAM and with 4GB card included (expandable to 32GB via microSD). The Cloud Y4 has 512MB of RAM and 4GB of internal storage, expandable to 32GB.
Camera Set-up
There's a 5-megapixel rear camera with LED flash and QVGA video capture for the Asha 502, but no front-facing camera. The Cloud Y4 has a 5-megapixel rear camera and 1.3-megapixel front-facing camera.
Battery
The Asha 502 has a 1010 mAh battery while the Cloud Y4 has a 1400 mAh battery.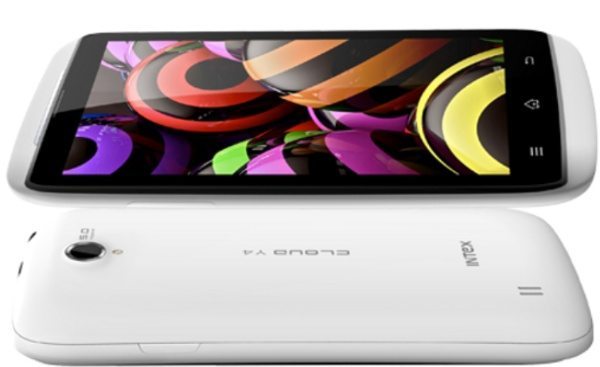 Connectivity
The Asha 502 has Wi-Fi, Bluetooth, GPRS, EDGE and microUSB 2.0 but no 3G. The Cloud Y4 has all of the above but also supports 3G.
Operating System
The Asha 502 runs Nokia Asha software version 1.1 and the Cloud Y4 runs the Android 4.2.2 Jelly Bean OS.
Price
Pricing varies by retailer but the Asha 502 can be purchased for around Rs. 5,399 and the Cloud Y4 for around Rs. 5,350.
This outlines the differences between these two devices and as you can see the Intex Cloud Y4 has quite an advantage specs-wise over the Asha 502 with a larger display with better resolution, more RAM, higher capacity battery, front-facing camera and 3G connectivity.
However, this doesn't take into account the many features of the phones or personal preference of design. Nokia is a massive brand with huge popularity among consumers and as these phones are very close in price it might simply be the brand name that determines a final choice.
If you were to choose between these two phones would you opt for the Nokia Asha 502 Dual SIM or the Intex Cloud Y4? We're always interested to see what readers have to say so do please send us a comment.