Tuffle digital memories app is unique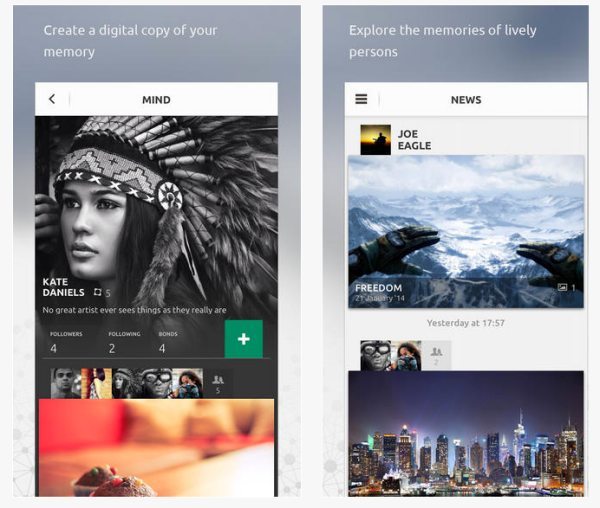 Today we would like to introduce Tuffle — a free digital memories application for iPhone and iPod Touch! Tuffle is a unique service where you deal with an absolutely new concept of digital memories.
Tuffle allows you to create full images of past events using different types of content: photos, videos and notes. You can store your memories in your digital mind or share them with your friends. Moreover you can collaborate with your friends to record joint memories together.
Our life is not a straight line, but primarily tangle of joint events. Discover the digital mind of your friends or plunge into the collective mind of several people. Tuffle is a simple way to be in touch with the world.
App features: Create individual and joint, private and public memories, View and comment on your friends' memories, you memories can be used with a date, time and place, use photos direct using the app or use your own photo gallery, you can plunge into the mind of a few people and so much more.
With the Tuffle application you can create a virtual copy of your memory! With Tuffle it's easy to find yourself in the memories of other people! Unite with your friends in a unique social service, where each participant will be able to share a piece of his experience.
Collect memories like a puzzle using photos, videos and notes; record the most vivid and emotional images of your life! Fill up your memories with your friends, so that none of the best moments of your life will never be forgotten!
Visit the Truffle website now or download direct via the App Store. The Tuffle app has not yet been released for Android users, we will let you know if and when they do release it.