Walking Dead Yourself app, Feb 2014 update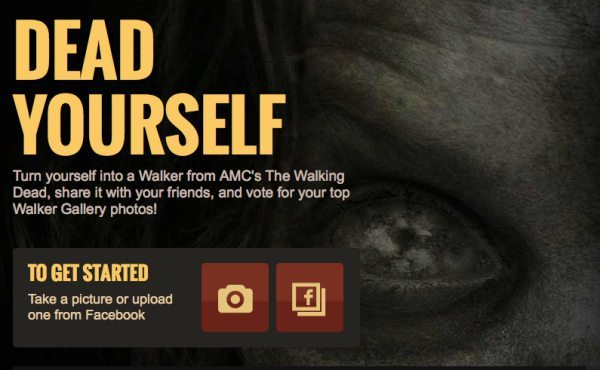 Walking Dead season 4 has begun and everyone is gripped, S4, Ep10 called 'Inmates' shows on Feb 16, 2014 and then on the 23 Feb Ep11 will show called 'Claimed'. We are not leaving all those that own a smart device out because the Walking Dead Yourself app has had an update this month.
The Walking Dead Your Self app for iOS users was updated on Feb 08, 2014, which is now on version 2.1.9. This update included minor updates so it was ready for season 4, as well as a few bug fixes.
For Android an update went live on February 3, 2014 and features a massive update for season 4 of Walking Dead, over on Google Play the app update includes over 100 brand new props, multiple camera types, it now includes 'Bite a Friend' and this now means you can go onto Facebook and turn one of your friends photos into a Walking Dead.
If you have not had time to download the Walking Dead Yourself app because you have been busy please do stop what you are doing and get it now, it will provide you with so much fun.
The app does not include a Walking Dead stream or anything to do with Walking dead sync features, the reason we state this is because we get asked so many times about streaming and syncing etc.
Go get the Dead Yourself app right now and become one of the Walking Dead — Have you got the app, if you have please let us know what you think of it?
Download app here – Android / iOS.