iPhone Air Saphir Black is extremely thin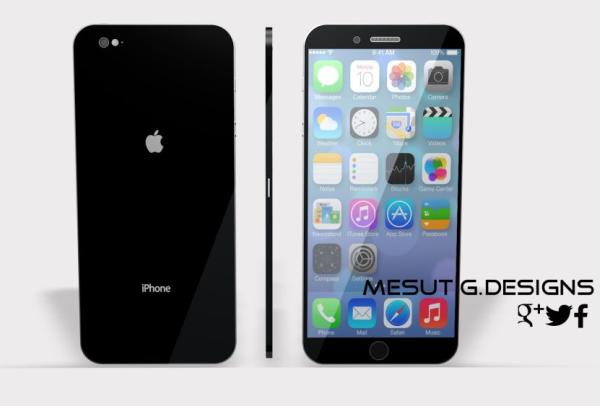 While Apple is obviously working behind the scenes on its next iPhone devices for release this year and beyond, we are also seeing a number of other iPhone 6 designs from a variety of sources. Today we have the iPhone Air Saphir Black design for you that is extremely thin with a larger screen size.
The image and video that you can see on this page is an iPhone Air design courtesy of MESUT G. DESIGNS, and as you can see the device has a stylish design with a larger screen size than the iPhone 5S packaged into a really thin form factor.
This concept phone has its own video that is just under 2.5 minutes long and we get to see the iPhone Air Saphir Black alongside the iPhone 5S, and while the device is taller it is also a lot thinner than the current flagship iPhone model available to consumers.
The device looks to have retained the Touch ID fingerprint scanner on the home button below that larger display, and the video gives us a look around the edges of the smartphone with the various ports and buttons.
There is also a mock up of the handset sitting on a desk alongside an Apple Mac laptop, but if Apple were to release a new smartphone as thin as the iPhone Air you would certainly be worried about the device being accidently broken.
Do you like this design?