iPad Mini 2 vs Huawei MediaPad M1 initial comparison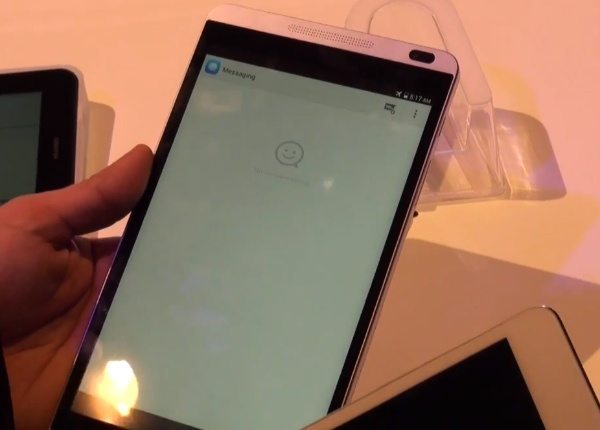 News from MWC 2014 is already reaching us and yesterday Huawei introduced the MediaPad M1 8.0. This is very similar in display size to the iPad mini 2 so will be natural competition for Apple's popular tablet. We've taken a quick look at specs of both tablets and also have a video showing the original iPad mini vs. Huawei MediaPad M1.
Obviously there has not been time for an in-depth comparison of these two tablets yet, but this specs rundown of the devices will give you some idea. The MediaPad M1 has a 1.6GHz quad-core processor, an 8-inch IPS LCD display with resolution of 1280 x 800 and 189 ppi, 1GB of RAM, and 8GB of internal storage (expandable to 32GB via microSD).
Further specs of the M1 include a 5-megapixel rear camera and 1-megapixel front-facing camera. The tablet runs the Android 4.2.2 Jelly Bean operating system, and it's a shame this won't release with a later version. It's 7.9mm thick, weighs 329g and will release in Q1.
The iPad mini with Retina display, aka iPad mini 2, is already widely available. It has a 1.3GHz GHz dual-core processor, 7.9-inch IPS LCD display with resolution of 2048 x 1536 and 324 ppi, 1GB of RAM and 16, 32, 64 or 128GB of internal storage (non-expandable).
As well as this the iPad mini 2 has a 5-megapixel rear camera and 1.2-megapixel front-facing camera. It has just become upgradable to iOS 7.0.6, is 7.5mm thick and weighs in at 331g for the Wi-Fi version.
The team at Pocketnow managed to take a short video at MWC yesterday showing the Huawei MediaPad M1 alongside the original iPad mini. You can see the YouTube video embedded below our story and it begins by showing the designs of both tablets with the first-generation iPad mini noticeably bigger, even though it has a smaller display.
The MediaPad M1 also looks very sleek and its design should appeal to plenty of buyers. This is a good chance to get a brief outline of the tablet ahead of more detailed looks and we'd like to hear your thoughts on this.
Would you choose the Huawei MediaPad M1 over the iPad mini 2 (or even the original iPad mini as shown on the video)? Let us know with your comments.