HTC BABEL tablet design stuns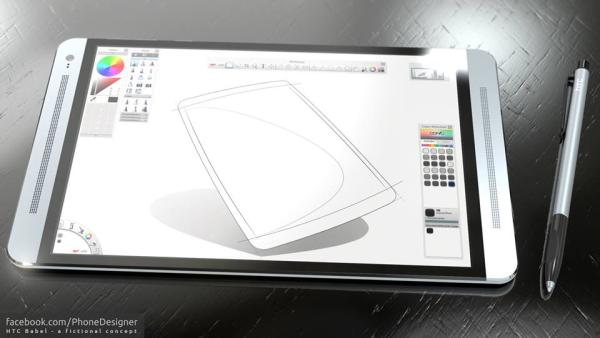 There have been rumours recently that HTC could be making a comeback into the tablet PC market, and ahead of any official news the HTC BABEL tablet design we have for you today is stunning.
Recently there has been speculation that HTC could be developing a high end tablet PC device that could become a new Nexus 10 device. Of course nothing has been confirmed but if the company provided a device that looks like this concept design we have for you today HTC would certainly be onto a winner.
This design is called the HTC BABEL and comes courtesy of the Phone Designer who states that this is not a take on an HTC Nexus tablet device. The tablet features a 10-inch display that has an aspect ratio of 3:1 with a possible resolution of 1920 x1440 or 2560 x 1920, and supports a native digitizer.
As you can see it looks like a tablet sized HTC One while featuring dual front facing speakers along with two cameras, and the slate is manufactured from aluminium making the tablet nice and light as well as thin.
There is also stylus support and the designer has provided a number of images that show some of the devices features that can be seen at the link above.
Would you like to see an HTC tablet looking like this?