Gionee Elife E7 in favourable hands on look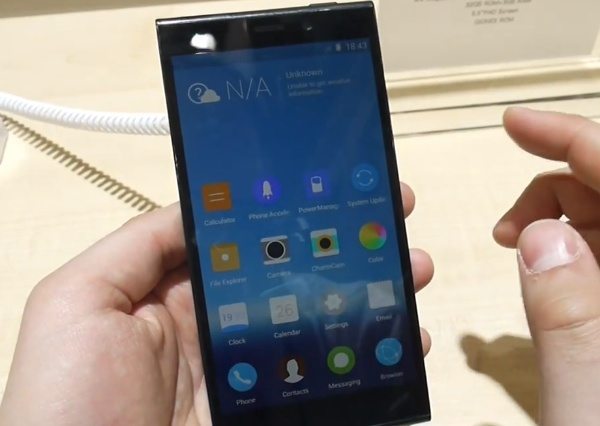 It was back in November that we first gave readers some news about the Gionee Elife E7 smartphone, a follow up to the very successful Elife E6. This handset has some very impressive top-notch specs that makes this a very desirable device, and now we have the Gionee Elife E7 in a favourable hands on look.
If you want to see full specs for the Elife E7 you can check out our previous post here where we showed specs and the price for India. If you're considering buying this new device it's always good to get a close-up look before you decide, and that's where this hands-on look will be useful.
The YouTube video below this story is of the Elife E7 that was being shown off at MWC 2014 and the impressions of the video reviewer are very favourable. It starts with giving a good all around look at the handset, which looks very sleek and is said to have good solid build quality.
It goes on to discuss the display, although at the highest brightness level it appears to look rather dim and this might be an issue for some. The video then goes on to detail some of the key specs including processor, storage, and camera capabilities. There's also a look at the customized Android 4.2.2 Jelly Bean software experience.
This video hands-on review gives a nice overview of the Gionee Elife E7, and you might also like to check out our comparisons of the Gionee Elife E7 vs. the Micromax Canvas Turbo, and also against the A77 Micromax Canvas Juice at the links provided.
When you've viewed the video at the bottom of this article we'd be interested to hear your thoughts on the Gionee Elife E7. Has this close-up look helped you to decide whether this phone is right for you or not? We always appreciate your comments.